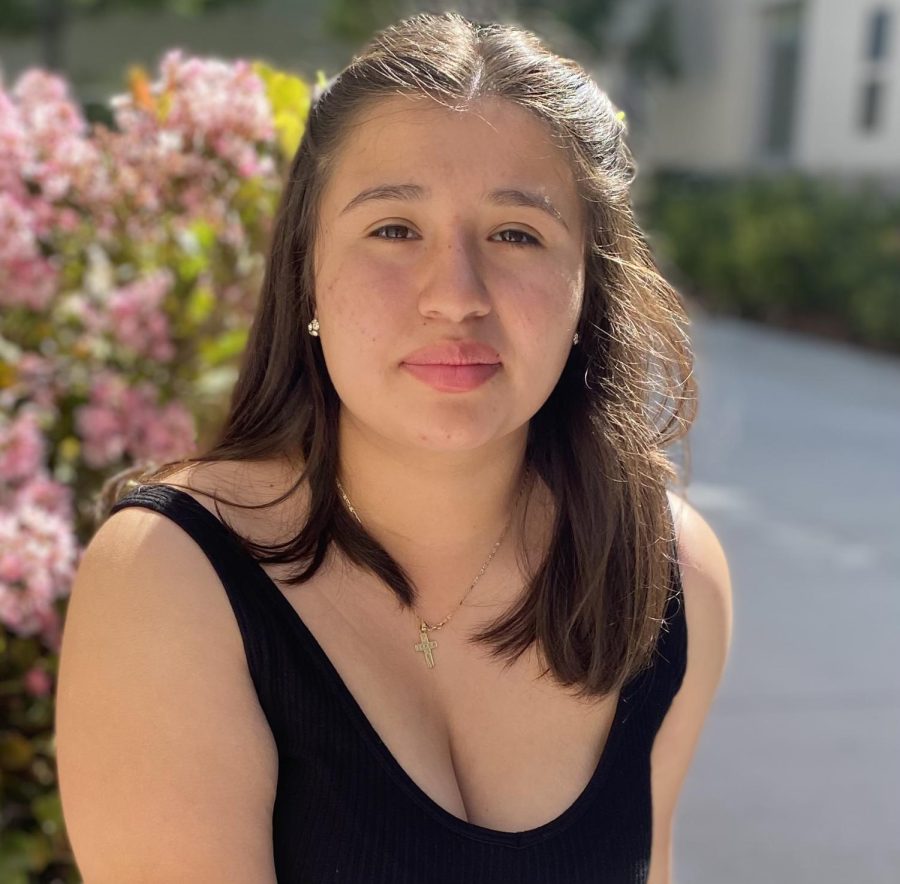 Photo by Sarai Wagner
Luisa Soto
Spending a month away from your family in a new country may seem scary, but for Luisa Soto, traveling to Costa Rica was just another fun adventure. 
When Luisa came to Eastside in sixth grade, she heard from many students about how Eastside was a gateway to opportunities around the world. One that stood out to Luisa was the Amigos program, which enables students to travel and work in countries in Latin America. 
"I wanted to see the world," Luisa said. "I don't want to stay in my small community. I want to go out there and see more than what my parents couldn't see for themselves."
In Costa Rica in her junior year, Luisa helped baby turtles find their way to the ocean, and lived with a local family, who taught her dances and how to make dulces de coco.
"She likes to help people and she wants to help in low income communities," said senior Ashley Barriga, who has known Luisa since elementary school.
Luisa's SRI research explored the high maternal mortality rates in rural communities in Nigeria, which inspired her to become a travel nurse. She earned a 2022 Excellence Award for her work in SRI, and another for Habits of Work.
As one of the oldest siblings in her family, Luisa often takes on the responsibility of looking after her three younger siblings. 
"She's trying to maintain everything in her life with her job, taking care of her little sister and maintaining school," Ashley said.
Luisa's next big move will be to Berea College in Kentucky to study nursing, where she will blend her nurturing character with her passion for seeing the world into a career of travel nursing. Looking ahead, Luisa said she hopes to give back to Eastside by sponsoring a future student.