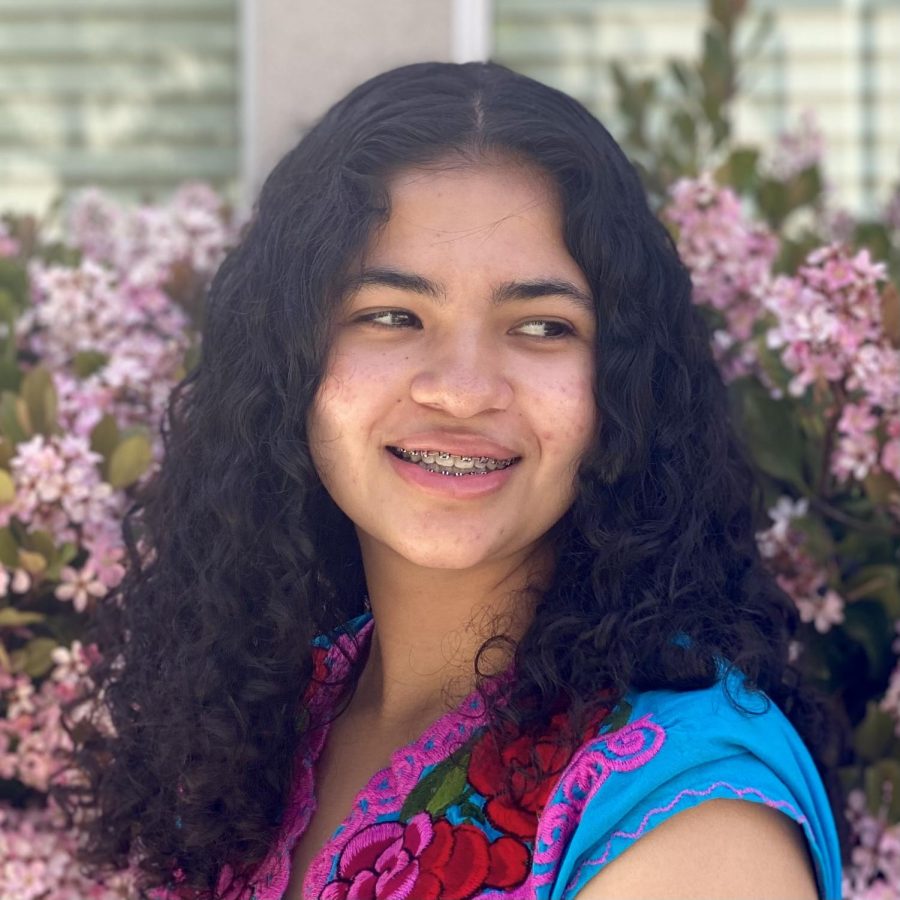 Photo by Diana Gomez-Ochoa
Lupita Diaz
A teacher enjoys a front-row seat on a student's journey, and U.S. History and Writing for College Teacher Cal Trembath draws on that to describe how Lupita Diaz became an independent learner through the pandemic.
Already a hard worker and curious, Lupita "found a way to succeed without relying … on her peers," Cal said. "Her mind is always grasping for complexity."
Lupita calls Eastside "amazing".
"Everyone's happy for each other," Lupita said. "I think it's that community and environment that I don't think I'll ever feel somewhere else."
Lupita has participated in athletics and clubs, including Dance, Volleyball, Soccer, Strength & Conditioning, and Speech & Debate, while also staying committed to academics (she earned a 2022 Excellence Award for Communication). Outside of school, she served on an advisory board for Congresswoman Anna Eshoo and during the summers, she attended Girls Who Code, and Cosmos, a biology research program at UC Irvine.
When she isn't studying or practicing or participating in community service, she likes hanging out with her family – her "greatest influences". She calls her mom her "superhero," her sister her "biggest role model," and her brother … "He's just so funny, I think whenever I have a bad day, I can always lean on him," she said.
She also enjoys staying up to date with the 49ers, trying new coffee shops, and most recently, putting puzzles together.
Lupita's best friend, senior Erika Morales, says Lupita is one of a kind.
"She's positive every single day, she's kind to everybody, you always see her with a smile," Erika said. 
Lupita feels excited to attend University of California, Los Angeles, where she plans to study Human Biology & Society and join the pre-med track to become a doctor.
"She is such an interesting person," said Lupita's adviser, Creative Writing Teacher Tina Ehsanipour. "Anyone who gets to meet her and interact with her is going to be really lucky."