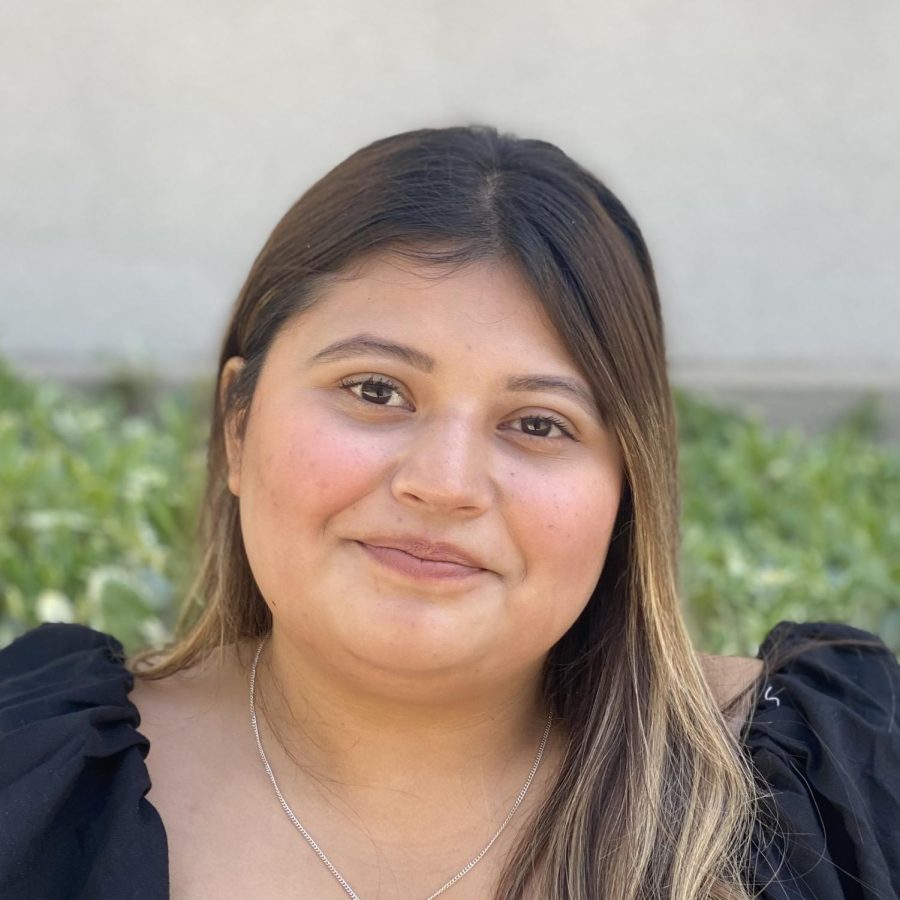 Photo by Diana Gomez-Ochoa
Melanye Cisneros
Melanye Cisneros is known for speaking her mind, her crazy sense of humor, and her outgoing personality. She also is known for asking questions in tutorials as well as in classes, raising her hand to clarify her learning and also to advocate for her classmates.
"She knows when it's time to work," said English Teacher Nohely Peraza. "But [she] also knows the right moments to have fun."
Melanye's hard work can be shown in Yearbook, which she took for four years, where she became Business Manager this year. She also took Art for one year and joined the Civic Engagement Initiative.
With her humor, Melanye makes sure to be as honest and as straightforward as she can and isn't afraid to say the hard truth.
"I'm really honest," Melanye said. "If you ask me, 'How's my outfit today?' I will tell you it's ugly."
Her friends know her as a jokester who has a somewhat dark sense of humor. One example is the nickname her friends use for her: Hot Wheels. Although her sense of humor may be a little weird, her friends love her for it.
"She is so funny," fellow senior Diana Gomez said, "and her comebacks are so quick, it's pretty cool."
Melanye is also very supportive, and will try to give advice, even though she may not know the answer herself. She is known for lighting up a room.
"I feel like people are drawn to her because she exudes this really positive, bright energy," Nohely said.
Melanye plans to major in Psychology with an eye on becoming a therapist in the future. She will bring her work ethic, desire to help people and crazy sense of fun to University of California, Merced this fall.