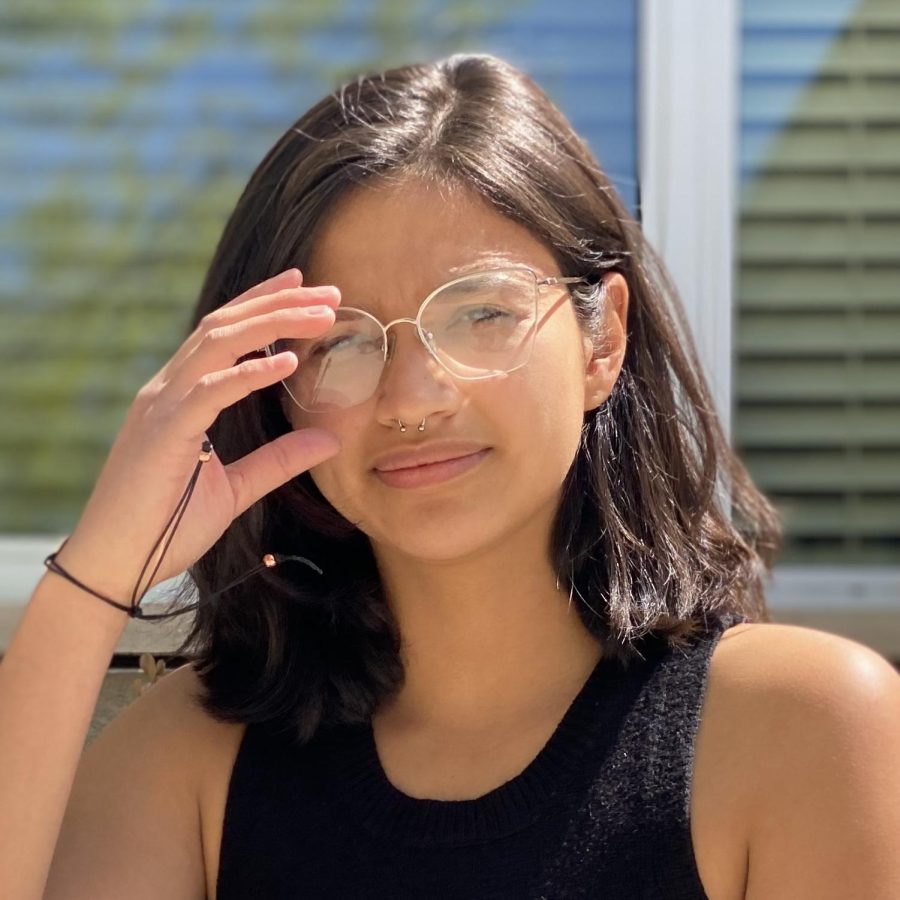 Photo by Diana Gomez-Ochoa
Naz Perez
A determined and involved student on campus and in the dorms for the past five years, Nazareth "Naz" Perez will travel almost 3000 miles to the East coast for her next chapter.
"There's also nothing like the support that the Eastside community provides," Naz said. "Even if it took me longer than it took others, I still committed to finishing and graduating, and I've done it."
Over the years, Naz grew attached to the evolving dorm community, and became central to it. She invested time in decorating her dorm room and hallway for festivities, and made the  effort to get to know her dormmates.
"The countless memories I've made in the dorms range from believable to very questionable just because a lot of random things happen in the dorms," Naz said.
Her empathy is one of the main things that Gaby Sainz Medina, a close friend who graduated from Eastside in 2021, appreciates.
"She's helped me through so many problems where I would have struggled a lot if she wasn't there to help me," Gaby said. "She is really good at just being there."
Luis Rosas (class of '19), Naz's partner, will miss her positivity when she goes to college.
"Her presence is really comforting," Luis said.
Despite some setbacks during the pandemic, Naz ended high school on a high note, earning a 2022 Rotary Award in Statistics.
Over the years, Naz grew her love of writing through participating in Journalism for four years and taking Creative Writing. On The Eastside Panther, she rose to co-Editor-in-Chief last year and stood out for her bold opinion writing.
"Give me a pen and unlimited paper with some good music playing and I will be occupied for hours," Naz said.
Naz will take her persistence, love of community, and passion for writing to St. John's College in Annapolis, Maryland, this fall.