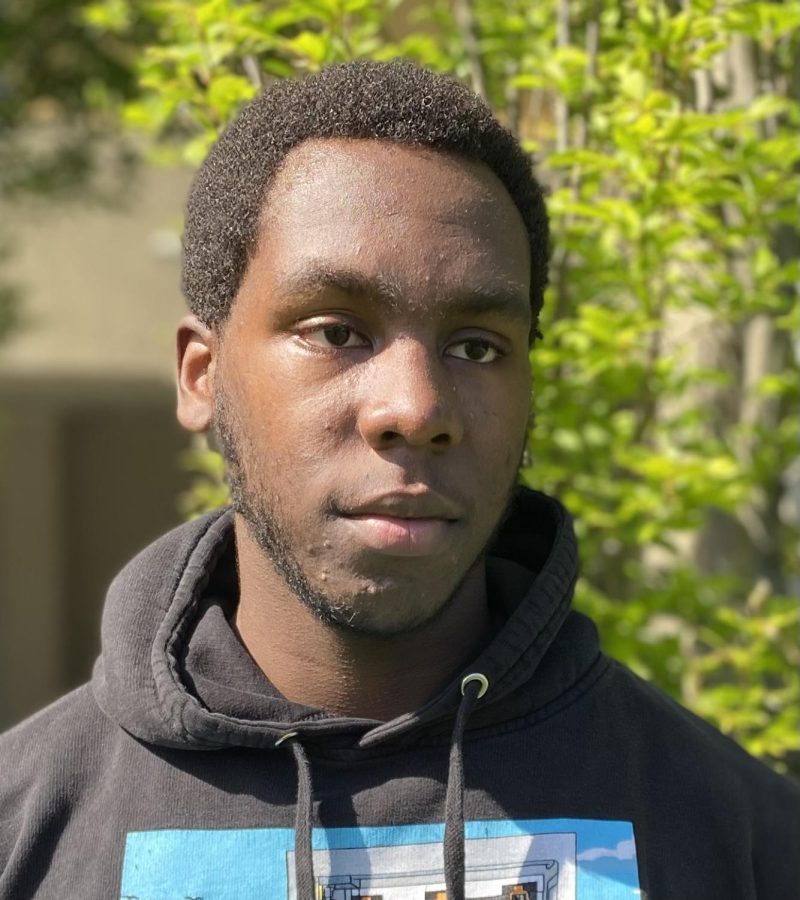 Photo by Sarai Wagner
Raymond Reece
Standing at 6'5'', Raymond Reece dominates on the basketball court. Panther team captain since his sophomore year, Raymond has inspired and motivated his teammates, especially with his motto, "Be Great."
Two years ago, the boys basketball team lost in the playoffs. Senior Longovuka (Vuka) Asikia recalls seeing the whole team hurt at the loss, especially Raymond because he put in all his effort. Watching Raymond persevere and strive for greatness motivated Vuka to try harder, too, he said. 
"He's able to do whatever goals he has in front of him," Vuka said. "He always puts 110% to be able to check off those goals and be able to strive for what he calls greatness."
In his sophomore year, Raymond's dedication to the game earned him an Honorable Mention for MVP at Eastside, and Bay Area Player of the Week. 
This year, Raymond hasn't been able to play with the team as a fifth year, which has taken a toll on team members and himself. 
"Since my freshman year, we had the chance to win the championship, and I thought this year we'd also have the chance," Raymond said. "It was pretty frustrating. I was really mad because I felt like I couldn't help them out a lot, especially in close games."
Being a captain has taught Raymond to communicate with both the players and coach. Raymond developed his communications skills in another school activity – the Drama summer elective in 2018. 
"Communicating is a team effort," Raymond said. "You have to communicate."
Raymond will carry his passion for basketball to attend Philander Smith College in Little Rock, Arkansas on an athletic scholarship. 
"Respect the legend," said senior Juan Lopez, who was Raymond's teammate and also roommate in the dorms. "Out of everyone I've seen play basketball in high school, he's the best one."