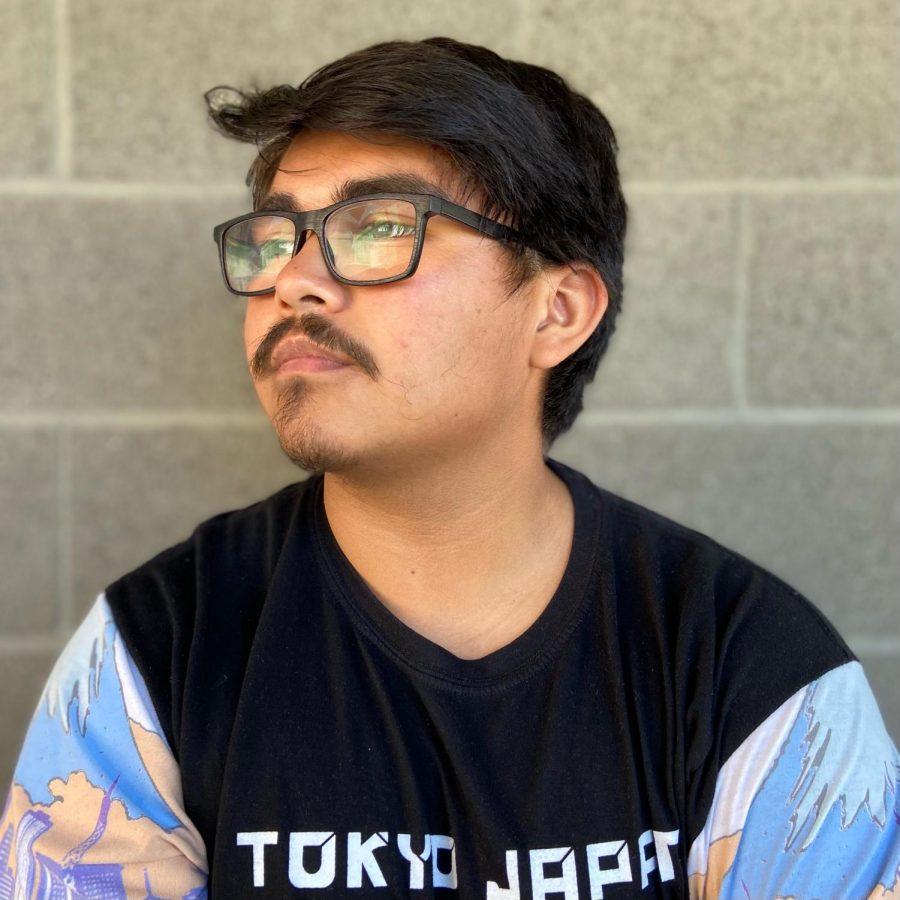 Photo by Stephanie Xiloj
Ricky Enriquez Mancia
If you're looking for Ricardo (Ricky) Enriquez Mancia he can usually be found in the music room. 
Ricky's love of music goes back to when he was a little boy and his grandfather gave him a ukulele. His grandfather taught him to play.
"My grandpa got annoyed whenever I played it wrong," he said. "So he would teach me how to play it correctly."
In 6th grade, he was introduced to a full-sized guitar. The music teacher at his middle school taught him how to play the guitar and also the piano. It wasn't the same as what his grandfather taught him, and his curiosity and passion for playing flourished.
"When he explained to me what he had done with the tune, I found it very interesting," Ricky said. 
On campus, Ricky is known as the music man. A member of Band and Choir, he won the 2022 Excellence Award in Music.
He is also appreciated for his animated personality. 
"The more you get to know Ricky, you become attached to his energy and charisma," said junior Angel Torres, who was Ricky's teammate on the Panther soccer team. "He always has a smile on his face and is always trying to make people smile." 
History teacher Jasmine Kelly-Pierce calls Ricky "supportive of others" and "really positive". She knows him from class and also as one of the coaches of the Cross Country and Track teams, where he started participating in his freshman year. 
"I think he aims to brighten people's days and lift them up," Jasmine said. "He never tears people down, ever."
Ricky will carry his loving personality and his favorite guitar to San Francisco State University, where he hopes to major in Engineering and join a band.