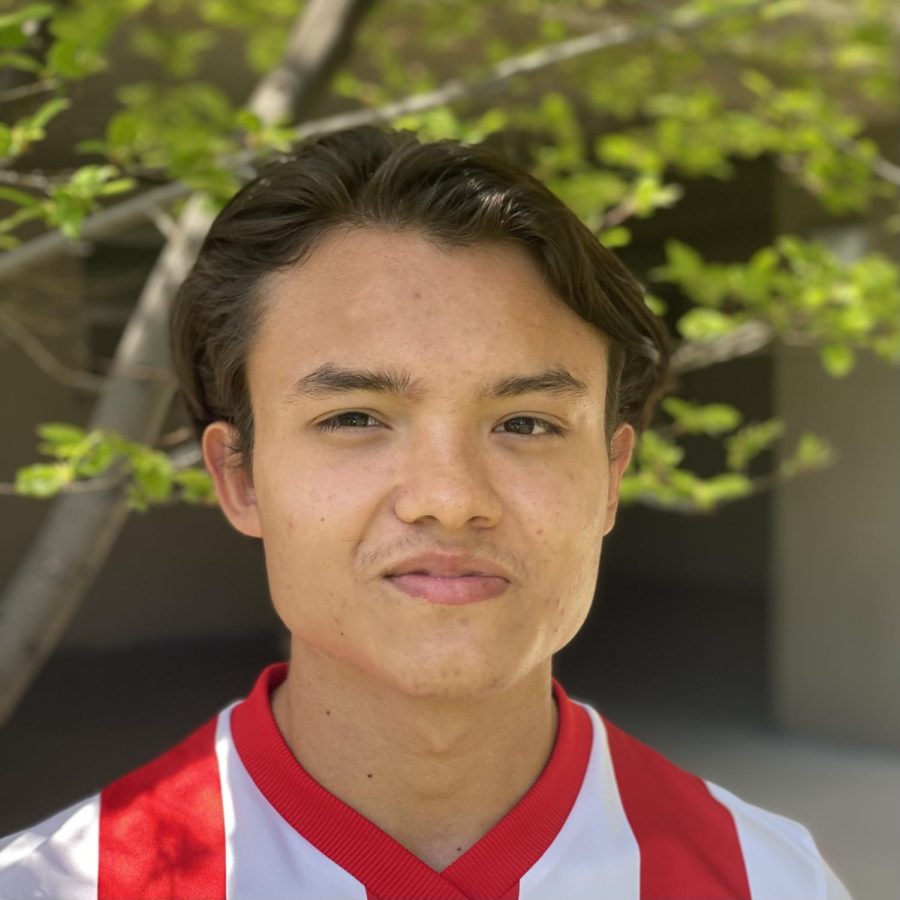 Photo by Diana Gomez-Ochoa
Roy Diaz
Despite being voted "Most likely to be ID'd at 30" for his young appearance, Roy Diaz has shown leadership and maturity this year on the soccer field and in the Strength & Conditioning room.
"He brings good energy, works hard, and motivates others," said Strength & Conditioning Teacher Ali Karver. "He also hypes up the kids."
Soccer Coach Steve O'Brien was impressed by Roy's initiative when he emailed the entire team in the middle of the season to encourage them and talk about what he hoped the team could do together.
"I've seen over the years as he's grown as an individual, that people look to him on our team as a leader. He spoke really easily with the younger players and kind of brought them in," Steve said. "It was really nice to see an older player go from being one of those younger guys, and now mentoring them."
From a young age, Roy has been surrounded by soccer and he enjoys playing whenever he can. One of the challenges of the pandemic was not being able to play, he said. Whether it was supporting a local soccer club or playing soccer during any break while living in Mexico, Roy always had fun.
Moving from Mexico to the United States shaped Roy's life. He first moved in 2nd grade, then returned to Mexico in 4th grade, where he changed schools repeatedly. When Roy returned to California in 6th grade, he finally spent three consecutive years at one school.
"Apart from the language barrier, it was difficult to make new friends again, and if you're comfortable with one teacher, not having them anymore," Roy recalled.
Inspired by participating in the Meaningful Entrepreneurship Program last summer, Roy will pursue a Business major at Menlo College in Menlo Park this fall.