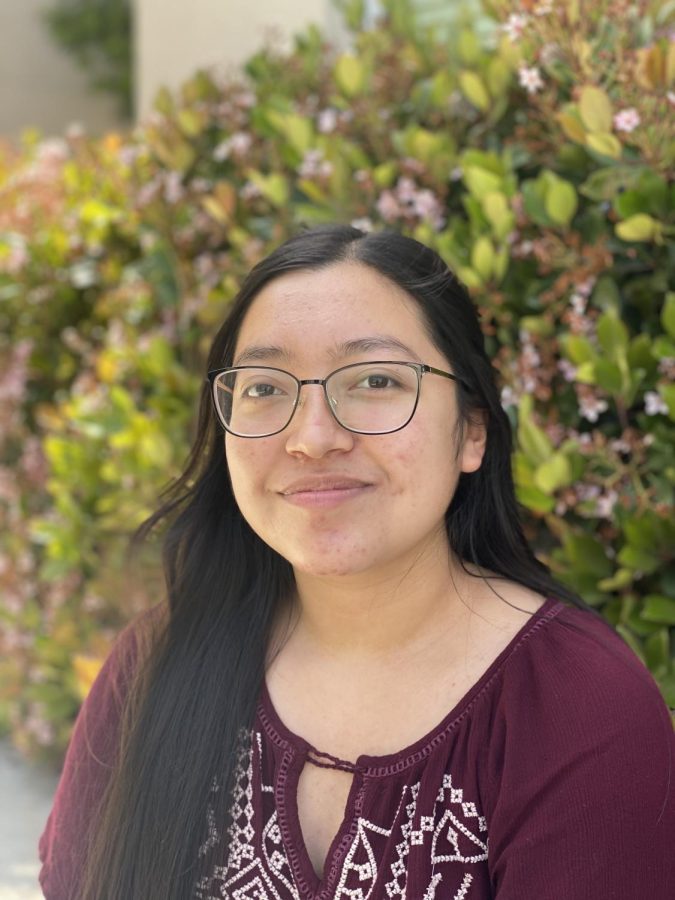 Photo by Diana Gomez-Ochoa
Stephanie Xiloj
Stephanie Xiloj is known for her love of K-pop, helping others, and Journalism.
Since she started as a freshman, she lived in the dorms, where she got along extremely well with everyone.
"We got really close sophomore year because we were roommates," said senior Sarai Wagner, who co-founded the K-Pop Club with Stephanie that year.  "Just even doing little things with her is so fun."
Stephanie has a reputation as an extremely hard-working and caring student, who shows pride in her work and makes sure to grow from her mistakes.
"She would seem to be a perfectionist," said Biology and Chemistry teacher Marlene Mullin. "So if she got anything wrong once, she didn't get it wrong a second time."
This wasn't always easy for Stephanie. The transition from middle school to high school presented challenges and she found it hard to reach out to teachers when she needed help, or to ask questions in class.
"I was more shy and reserved," Stephanie said. "I knew I needed help, but I never reached out because I was scared." 
Over time, especially during remote learning in the pandemic, she learned to ask questions to deepen her understanding. That helped her grow in academic comfort and enabled her to speak up more easily in class discussions and as a leader, too. This year, she earned an Excellence Award in Science. 
Her growth as a leader was particularly evident over her four years in Journalism, where she became co-Editor-in-Chief this year. She grew as a designer and also as a photographer, building on what she learned in two years of Photography class.  She also took Yoga and joined the Gender and Sexuality Club this year. 
Stephanie will take her commitment and caring to Occidental College in Los Angeles, to major in Biology.