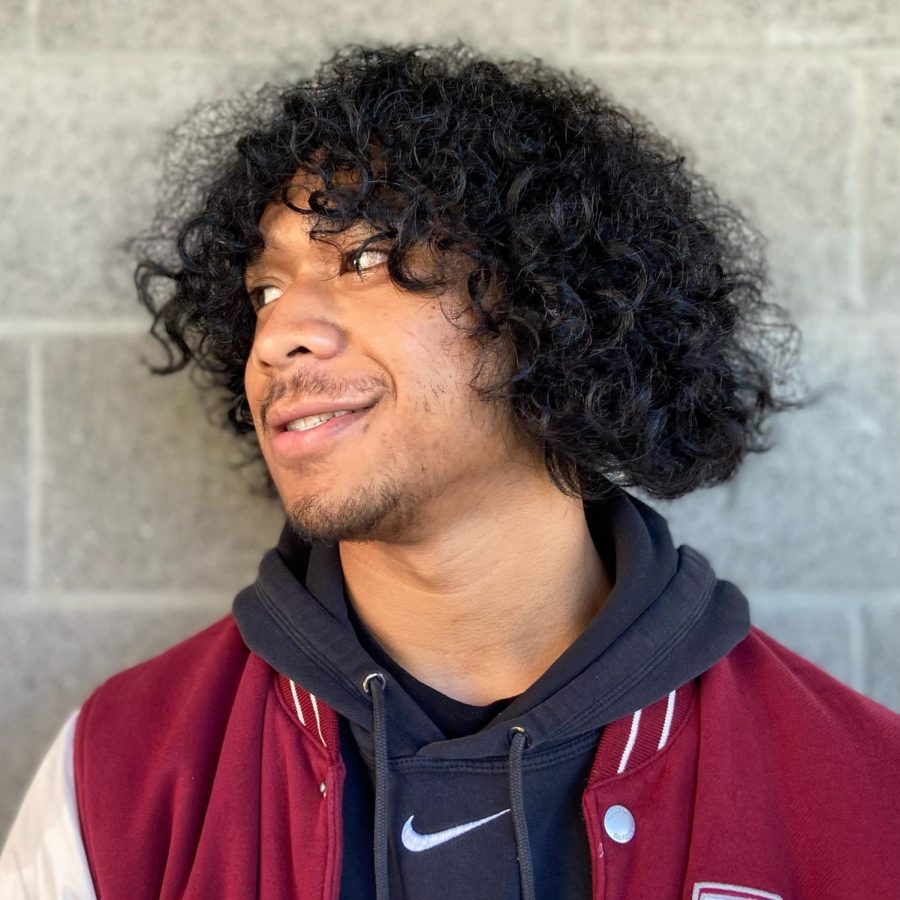 Photo by Stephanie Xiloj
Vuka Asikia
Longovuka (Vuka) Asika can be found on the basketball court, scoring points and bringing the team effort together.
In fact, it was basketball that helped Vuka learn to value working as a team.
"Basketball at Eastside has made me value what teamwork is and created a sense of community for not only me but others," Vuka said. "Basketball has created special bonds and memories, and I enjoyed every minute of it."
Vuka was inspired to play basketball by his father and his admiration for Kobe Bryant. One of his favorite memories was a game against Eastside's long-time rival, Pinewood, in January, where he saw his true potential as a player.
"My work ethic, my commitment to my game, shown through the results," he said. "I produced and it showed through the game."
Teammate and classmate Raymond Reece appreciates Vuka's humor and willingness to help others.
"It was cool," Raymond said. "I wish we played today, he is a good leader."
Raymond met Vuka through his brother and they became dormmates as well as teammates. One of Raymond's favorite memories with Vuka were the nights they stayed up late talking in the dorm.
Coming to Eastside in Middle School, Vuka got an early start with the rigor and the pace of the teaching system. A major motivator for him throughout has been his mother.
She "has always pushed me and created a road for me throughout my seven years at Eastside," he said.
Vuka's advice for younger students as he prepares to leave: Enjoy your time at Eastside despite the hard work you'll be given.
"The work pays off," he said. "And the connections you build help develop what and who you will become."
Vuka will attend San Francisco State University to study Business so he can learn how to start his own business and make money.