Supreme Court Nominee Inspires Us to Strive for Our Goals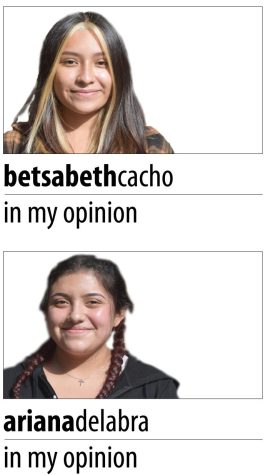 On Feb. 28, 2022 President Joe Biden nominated the first Black woman, Ketanji Brown Jackson to a seat in the U.S. Supreme Court. She attended Harvard University and Harvard Law School, and after she began her career as a law clerk for the US Court of Appeals, she was later nominated by Barack Obama to serve as a judge for the United States District Court for the District of Columbia in 2013. Her many credentials were the deciding factors for her appointment.
After hearing this news, we both felt inspired by Jackson's appointment because it gives minorities, like us, an attainable goal to strive for. It demonstrates that minorities can strive for careers beyond what's expected.
Here is an edited transcript of a conversation between Ariana Delabra and Betsabeth Cacho-Lopez on Mar. 25.
Betsy: Why do you think Jackson's nomination is important?
Ariana: It shows that minorities and members of underrepresented communities are able to obtain a position of high power, specifically in men and white dominated jobs. Overall, the country as a whole is progressing in social equality.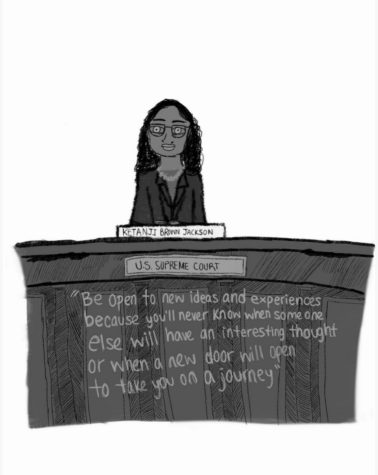 Betsy: Yeah, it's very inspirational for minorities, making them believe in themselves and realize that if they persevere through the adversities, they can succeed and become someone in life.
Ariana: So we are aware that she was not brought up similar to many people here at Eastside, she had a principal and lawyer as her parents, but do you think this takes away from her struggle to get to the place she's in now?
Betsy: I don't think so. Although she grew up in a financially stable home, she was still Black; despite her wealth, the stigma she faced was present.
Ariana: Even though she didn't struggle economically, and maybe it was easier for her to get into such a good university, being a person of color and a woman were automatically challenges she faced along with negative stereotypes.
What do we expect from her involvement?
Betsy: I expect her to bring a perspective to the Supreme Court since she is replacing a White male. Being a woman and living the struggle women do, she'd hopefully support laws that better women's rights.
Ariana: I'm excited that there will be another person of color providing a new perspective in the Supreme Court to provide a voice to those who don't.