Poll: Rap, Hip-hop, Banda Top Students Playlist
April 6, 2022
Every morning before school and each evening as soon as tutorials let out, you can see students pop in their earpods and start listening to their favorite music. But have you wondered what music is especially popular? Which artists are people blasting through the small white pods in their ears?
In a recent survey of 50 random Eastside students, more than 75% of the respondents said that one of their favorite genres of music is Rap and Hip-Hop.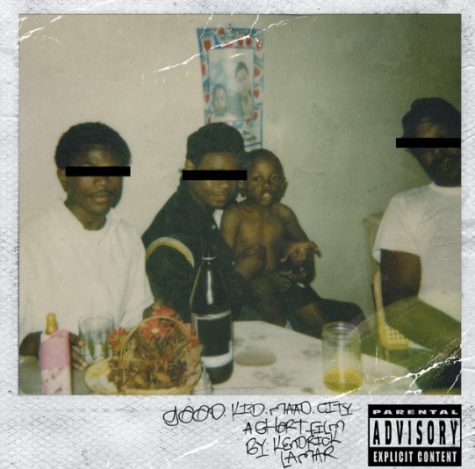 "Especially with our generation, Rap and Hip-Hop has been rising," said freshman Devin Herrera, who listens Rap artists such as Dr. Dre, Kid Cudi and his favorite, Kendrick Lamar. According to Devin, the most appealing aspects of songs on his playlist are the flow of rap, the rhythm, the beats, and the lyrics.
"A lot of the songs I have in my playlist I can relate to one way or another, which is something that I think applies to a lot of people," he said.
Another popular kind of music was music in Spanish, including various genres from Banda to Reggaeton. Artists like Bad Bunny and Gerardo Ortiz were favorites, according to the poll.
"I like the Latin music because it's my culture because I'm Mexican," said senior Abigail (Aby) Zarza. "It's easy to understand because what they say hits. I listen to what they say and it's just amazing."
Aby's favorite Latin artists are Karol G, Banda MS, and Bad Bunny. Although she listens to Latin music more frequently, like many other students, she also enjoys other genres, such as R&B.
"Literally I'll listen to anything, I'll vibe with anything," said junior Vivi Tafuna. "For me there is no specific genre, literally I'll listen to rock, R&B, the blues."
Although Vivi listens to all kinds of music, she grounds them in her love of oldies, from the Beatles to Tupac.
"I'll go back to the 50s, 60s, 70s, 80s, 90s – it doesn't matter," Viva said. "It represents my family, my siblings, my parents – I just feel a lot of nostalgia when I listen to the music I listen to."
Like Vivi, many students choose music that is rooted in what they heard growing up from their parents, friends, and role-models
"To be honest, growing up that's just like all I listened to," said freshman Emi Jackson when talking about her love for R&B.
Although some genres are most popular on campus, you may be surprised about what your friend is listening to when they meet you in the cafeteria for breakfast. Is it country? Is it K-pop? Getting to know the music taste of your community may lead to better insights on their personal interests.