Fashion on the Street: Street Style Sweeps Campus
September 21, 2022
As the new school year has started, many students are experimenting with fashion.  Students find various kinds of meaning in fashion, whether enjoying specific clothing items, admiring specific brands, or expressing their personal identity.
Fashion is, "a place where I can be who I want to be," said senior Gilberto Virrueta.
Gilberto is one of many students who values finding a fashion community that shapes his aesthetic. Most of what he wears are clothes that people he admires wear, such as the dark washed jeans and neutral colored hoodies of artists like Kanye West, formerly known as 'Ye."
Students who care about fashion enjoy predicting trends for the coming months. Gilberto believes more people will choose a street-style aesthetic as the fall and winter season settles in.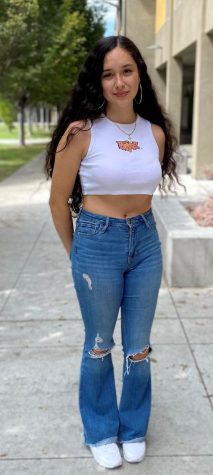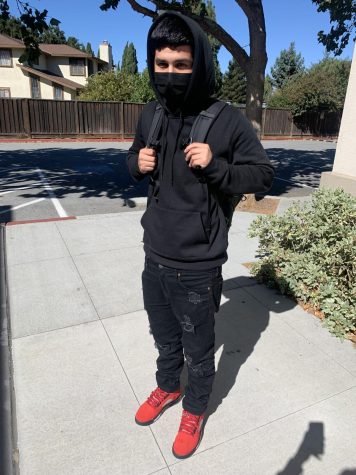 "There's going to be more people expressing themselves through what people call 'weird' items, but I think it would be very cool to see people using new clothing pieces people may have not known," Gilberto said.
Freshman Rheji Marharejo also predicts that street-style will be really big, especially during the fall.
"Cardigans, trench coats – basically based on how they decide to pair the specific [clothing item] with things like jeans or cargos," Rheji said.
Senior Natalie Villion designs her own clothes in order to express her personal identity. She has found fashion as a place where she can be able to express herself,
Natalie doesn't have a specific style so she feels open to experimenting with new fashion trends. She creates unique looks through painting her jeans or creating jewelry to accessorize her outfits.
"Creating my clothes is something I enjoy doing since it allows me to create something that hasn't been seen, or no one else has but me," Natalie said