Students Layer & Style From Winter To Spring
February 15, 2023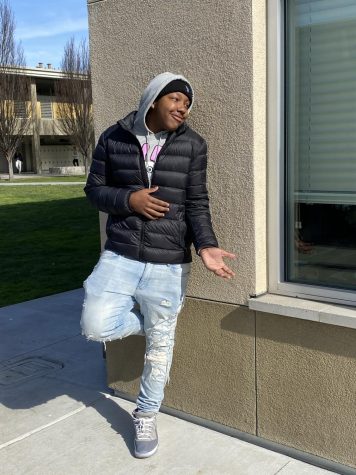 With the cold wind and pelting rain of winter, warm and cozy become the most important words in fashion. Students find various ways to stay warm and still look cool.
People wear many types of jackets on campus but one stands out as the most common:  a black puffer jacket. Even though the jacket can be so big that no one can even tell what they are wearing underneath, students still love them.
"An essential purchase is a black puffer jacket, okay, I don't care if you're from New York or not," said senior Brandon Perez. "A black puffer jacket turns you from a 0 to a 10. It matches with any outfit. You can be so ugly and look hideous, but if you wear a black puffer jacket, you're set."
Some people say that wearing comfy winter clothes may look ugly because patterns, shapes and colors might clash. Still, it may be worth it to wear an ugly outfit to stay warm.
"Layering is very important," said senior Azeneth Rocha. "It may be ugly, but it's worth it because it's cold."
Some students don't care what they wear, where they got it from or how it looks. They just want to feel toasty.
"In the rainy time, I put on fuzzy socks that my mom got me from dd's," said junior Ashely Kaage, referring to the store, dd's Discounts. "They aren't just regular socks, they're these really thick ones that I wear to sleep."
Before long, though, the changing weather means it's time to switch up your style. Students are happy to be anticipating sunny spring weather and changing out of their puffy jackets and multiple layers.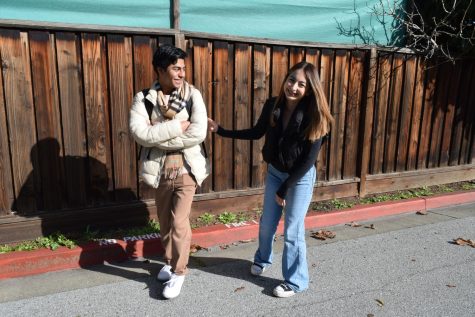 "I'm excited to be wearing shorts," said freshman Cherish Drayton. "I'm looking forward to having my toes out all spring."