Fast Food Crashes EPA
February 15, 2023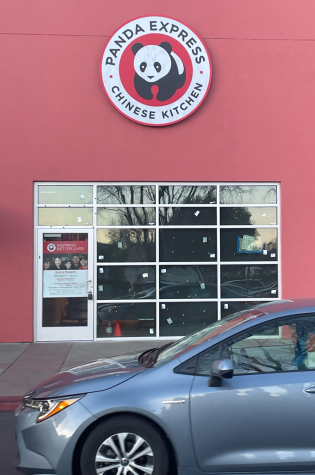 Two new fast food restaurants – Mountain Mike's Pizza and Panda Express – are preparing to open soon in the plaza, bringing more food options to students as well as job opportunities.
Senior Lauryn Williams predicts that the impact of the new fast food outlets on other restaurants will be most meaningful for those that are already in the same mall.
"It probably will have an impact on Taco Bell and Wingstop," Lauryn said.
The impact on other East Palo Alto restaurants located in different neighborhoods may not be as great, students said. For example, Emmanuel's Pizza "is not in the plaza, so it really shouldn't be affected," said freshman Santos Magdaleno Pantoja.
Mountain Mike's Pizza recently put up signs on both ends of the plaza, indicating it plans to open there soon. Mountain Mike's is a local pizza restaurant, founded in Palo Alto. It offers an extended menu of different kinds of pizza, like pepperoni, cheese, and custom-made, as well as other items including wings, sandwiches, salads and more. As a company, it does good work in the community, such as running fundraisers to help raise money for church groups, charities, and education, according to its website.
New restaurants in the community also will bring more job opportunities. In preparation, for their upcoming East Palo Alto location, Mountain Mike's has posted an online job application on its website.
Panda Express will be the first Chinese restaurant in East Palo Alto, so that could draw a lot of customers, at least at first. Panda Express offers a large variety of Chinese food, such as orange chicken, which for many people is a menu favorite. More than 44,000 organizations are supported by Panda Express, a family-owned business, according to its website. In addition, the foundation "Panda Cares" has raised over 232 million in support of education, health, and disaster relief.
"I can't wait 'cause I can work at Panda Express and get some money," said freshman Kenneth Soleto.
Apart from looking for jobs, students feel thrilled and ready to go eat.
"I feel excited because Imma go get some orange chicken from Panda Express," said freshman Estefany Naranjo-Cardenas.