Students Eager For Upcoming Movies
February 15, 2023
As new films are being produced and released, many students already have their minds set on what movies they can't wait to see. Here are some of the top movies students have in mind:
Freshman Ariel Floyd's top pick: The Little Mermaid
The daughter of King Triton, Ariel is a mermaid who loves adventure and yearns to see what is beyond her home, the ocean. She falls for a handsome prince, Prince Eric. With the love she has, she makes a deal with an evil sea witch, Ursula.
Why? "'cause the little mermaid is named Ariel and my name is Ariel, and cause I'm Black and she's Black, so we're twins, twinning!"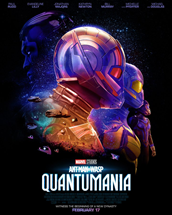 Junior Yoanfranco Ochoa's top pick: Ant-Man and The Wasp: Quantumnia Exploring the Quantum Realm
Exploring the Quantum Realm, interacting with weird new animals, and going on an adventure that tests their preconceived notions of what is possible, Ant-Man and the Wasp find themselves on the journey.
Why? "Because, after Marvel's last movies like Endgame, they've kinda been going downhill in intensity and action. They really haven't been accessible to all people since you need Disney+ for it, so I just think that this will be the movie to put Marvel back on the map."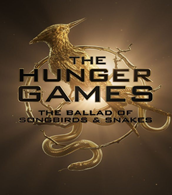 Freshman Marely Sanchez Cuevas' top pick: The Hunger Games: The Ballad of Songbirds and Snakes
A prelude to the Hunger Games trilogy and set in a post-war Panem, we follow the journey of 18-year-old Coriolanus Snow, years before he becomes a ruthless, rose-clipping president.
Why? "I got excited when I heard a new Hunger Games movie was coming out because it brings me memories from when me and my brother would watch the old Hunger Games movies together".