EPA weathers severe storms but drought isn't over yet
February 15, 2023
They called it an "atmospheric river" and "a winter cyclone." Rain poured endlessly in January across California, causing $1 billion of damage and at least 22 deaths. In the aftermath, President Biden visited Santa Cruz and Santa Clara counties and declared a state of emergency.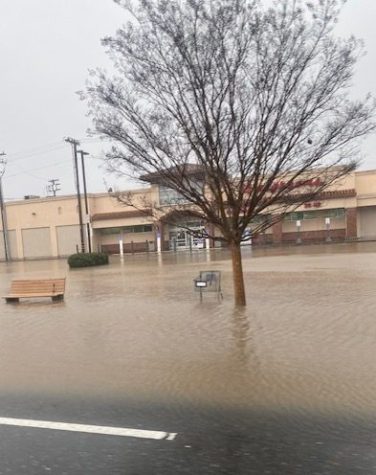 The rain caused erosion and damaged houses and local businesses. Many cities across the Bay Area were impacted, including East Palo Alto, where the San Francisquito Creek overflowed.
"I remember having to take a different path coming to school because the usual bridge I would go through broke down, causing so much traffic," senior Jocelyn Guzman said.  "I asked myself how this could happen in just a few days. I was completely shocked to see the disasters that were caused."
East Palo Alto City maintenance worker Jaime Martinez said that he and his coworkers made sure all storm lids were clear from debris to prevent street flooding, filled sandbags for residents to use, posted signs about available resources and responded on a dedicated hotline from people needing help. For example, one call came from a woman on Pulgas and Green St where water was flooding into her home. The team brought her sandbags to provide immediate protection.
"My first thought was, this is it, we're going at it now," Jaime Martinez said. "We didn't know what level it would get to until then."
While the rains caused damage, they also helped ease California's long drought. The rain and snow has helped build the snowpack in the Sierra Nevada mountains, which is the source of nearly one-third of the water used in California. The snowpack hit its highest level in 30 years.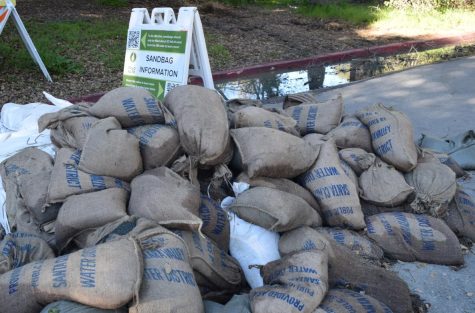 As a result, the state announced that it will increase the amount of water it will release to cities and farms this summer. But that still doesn't mean the drought has ended — the cities and farms will receive 30% of what they requested, rather than just 5%, which is still not all they need.
"In fact, I'm a bit worried that people are going to think that 'Oh there's lots of water now so I can water my lawn, wash my car,'" said Physics teacher Craig Young. "In fact we are still in a drought, and there's still parts of the state that don't have enough water."