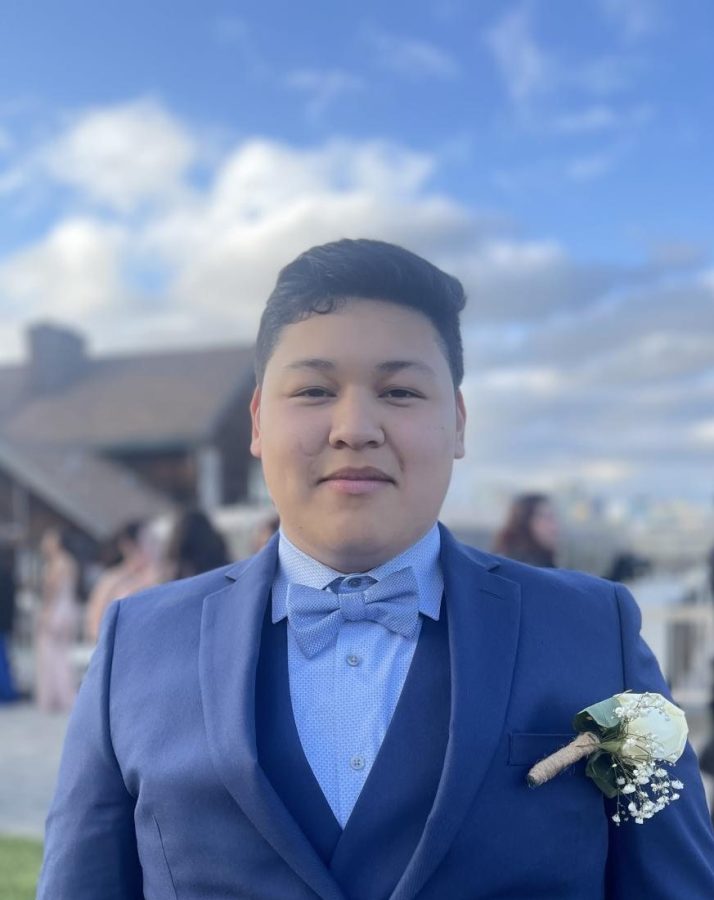 Photo by Betsabeth Cacho Lopez
Alexis Martinez
Alexis Martinez's interests are broad, ranging from China to Alaska, from movies to computer programming. His friends and classmates admire his growth as a leader in class and beyond.
One place Alexis learned about leadership was on the NOLS summer program in Alaska after his junior year. Friends remember him talking about how it never got fully dark at night and that opened his mind as he gazed at the stars.
"I learned a lot about leadership in NOLS and communication," said Alexis. "Picking the routes and maintaining the energy between the routes" required teamwork.
A passion that Alexis discovered in high school is computer science. He took AP Computer Science Principles as a senior and plans to pursue computer science in college.
Lately, he has learned how that connects to another new area of interest – China. He participated in the Journey to the East program and will go to China this summer. He was interested to learn about the firewall that China uses to censor the online material its citizens can access.
Alexis has lived in the dorms all four years except during the Covid-19 shutdown. He enjoys spending time with his dorm-mates and also enjoys calling his family back at home.
"He is a fun person to be around with because he always says the funniest things, like joking about life issues," said senior Azeneth Rocha Coronel.
Classmate and friend Natalie Villalon has known Alexis since elementary school and appreciates how helpful he is.
"School-wise, he helps me with my assignments and he's like my tutor," she said. "We hang out and go to the movies."
Alexis said that leaving Eastside is a normal process – everyone eventually does it. His advice for incoming seniors? "Stay on top of the workload and ignore senioritis."
Alexis will go to San Francisco State University this fall.