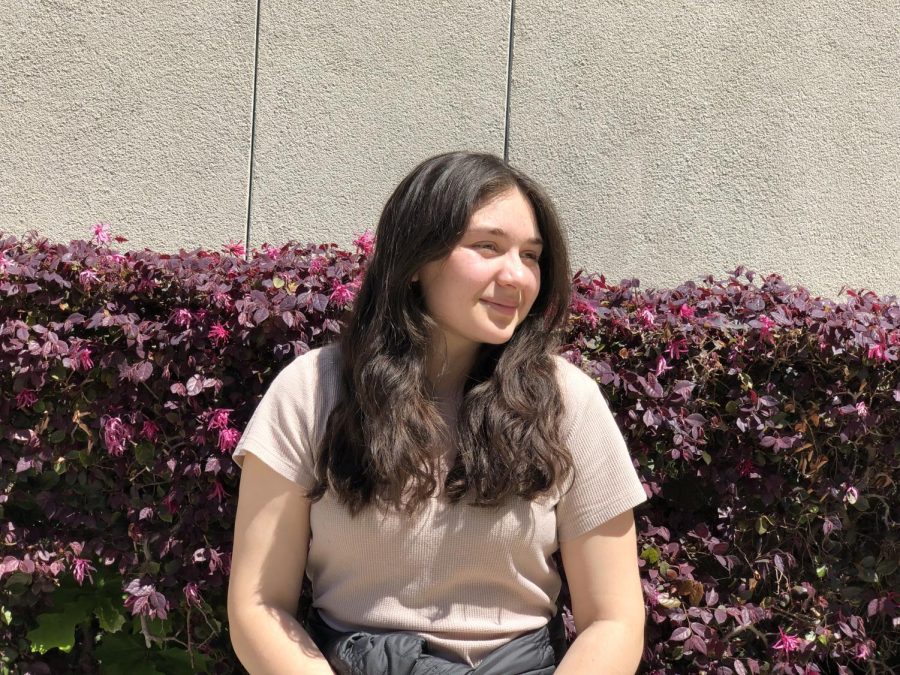 Carol Escobar
As the oldest sister with two siblings, the first in her family to head to college, Carol Escobar strongly feels the need to maintain the responsible sister image and be the daughter with good grades.
"I wasn't able to enjoy my childhood because I had to take care of my siblings and help my mom," she said.
Aside from her busy household, school took up the rest of her personal time. She took advantage of weekends to spend time with family and friends the most but it was always a challenge to balance that with homework.
Friend and classmate Stephany Urbina-Diaz notices and appreciates the way Carol takes care of everyone she cares about.
"She looks out for each and every one of us," Stephany said. "She always makes sure we're following through with our assignments."
As a freshman, Carol had low self-esteem and believed she would fail and drop out of school. Looking back, she believes that her best decision was to take Art because it became a way to cope when she worried about school, and she especially loved watercolor painting because it came so easily to her.
Now, she has more confidence in herself, and feels proud of her academic achievements.
"I've noticed that I am capable enough to stand rigorous classes," said Carol.
"Even though she's a very shy person, she's a very intelligent, sweet and diligent person," said friend and classmate Valeria Mendoza, who remembers an embarrassing moment back in elementary school when she pushed Carol into the mud that they still laugh about together today.
Carol looks forward to branching out in college to learn about her personal interests and become involved in campus activities. She'll take her curiosity and confidence to Santa Clara University this fall to major in Biology.