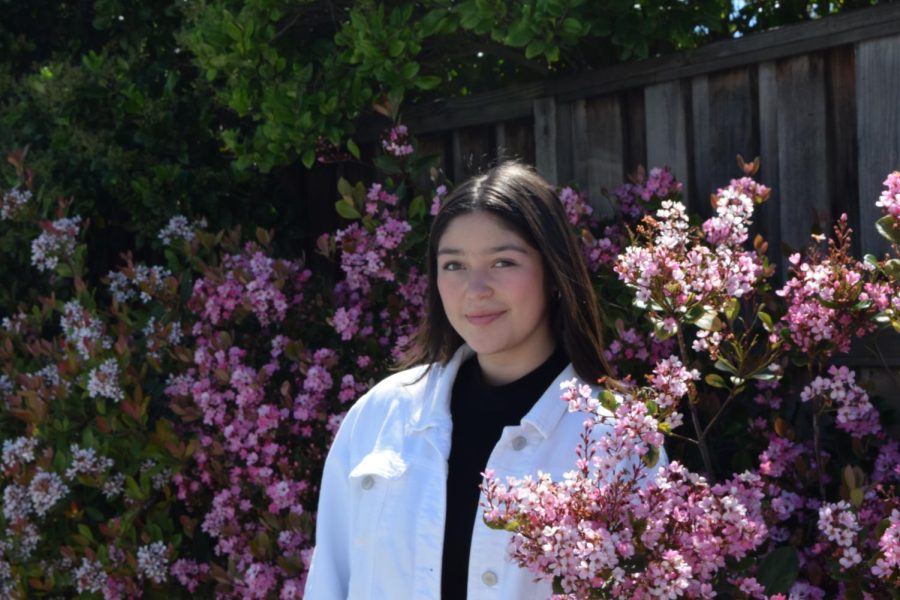 Photo by Rashel Naranjo
Alondra Lopez
"She is one of the hardest workers I have ever seen."
That is what senior Uriel Velazquez-Leon said about Alondra Lopez, a friend who is always seeking challenges, from taking AP Physics and BC Calculus this year to completing demanding programs during her summers.
Taking AP Macroeconomics her junior year helped Alondra apply what she learned to a chocolate-covered strawberry business that she started during the Covid-19 shutdown.
"I got interested in utilizing my creativity into a form of profit," she said.
Alondra's parents have been the greatest influence for her, they taught her to work for success. In a way, she has been following in her parents' footsteps because they started their own businesses in cosmetology and janitorial services.
But Alondra doesn't plan to major in Business in college, she will pursue Pre-Medicine. Her interest in medicine goes back to when she visited Mexico multiple times a year as a young child, mainly to help family members get checkups at the local hospital.
Alondra struggled recently with the passing of her grandmother due to health complications.
"The fact that she was gone before I was about to graduate high school did hurt," Alondra said. "But because of her, I seek to go into the medical field to help those around me."
Last summer, Alondra attended the Stanford Medical Youth Science Program and Brain Camp for students who want to become doctors.
Math teacher Hai Tran admires Alondra's ability to fight against setbacks and execute the feedback that is given to her. He hopes she uses college to explore her interests rather than only focusing on academics.
"It's important for someone who has done so well academically that she also makes time for friends and other people's presence," Hai said.
Alondra will attend Occidental College in Los Angeles this fall in hopes of becoming a pediatrician.