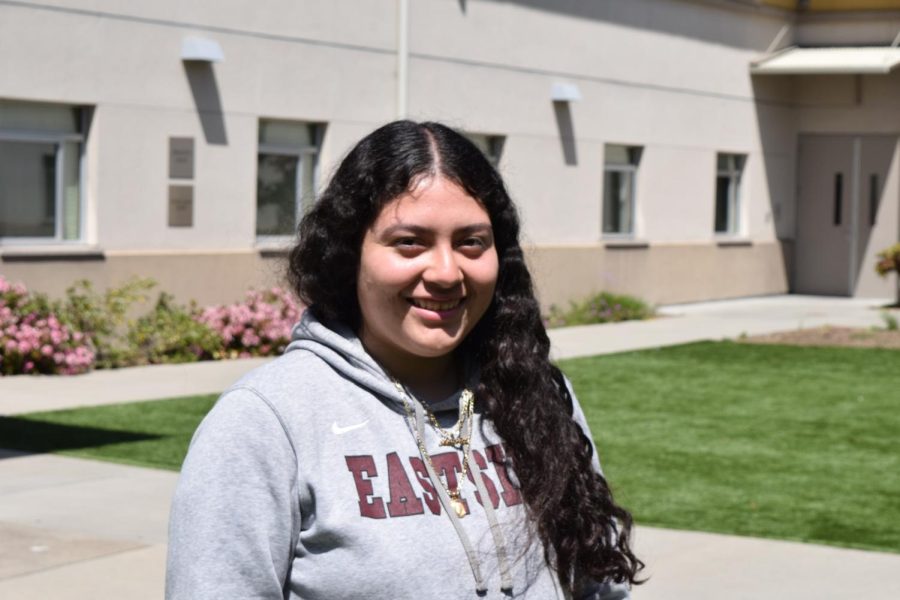 Photo by Juan Ibarra
America Solorzano
America Solorzano has always dreamed of attending college and making her family proud. Seeing her family always working hard for her, she strives to do her best.
"At the end of the day, I'm over here doing this obviously for me, but mainly for them because seeing them work so hard for my future makes me want to work hard for mine, to make sure I make them proud," America said.
America has participated in various electives throughout her time at Eastside. In her freshman year, America took Photography, and the summer before she became a junior, she took Art. Soccer has been America's sport all four years, sometimes playing left-back and other times mid-defense.
America is known as a dedicated student who always takes care of her work. Her friend and classmate, Natalie Erazo, described her as a very serious person.
"She's very quiet, but you can tell when she does speak (that) she knows what she wants to say," said Natalie.
However, Natalie also noted that America doesn't mind having fun.
"As a person she's funny, she knows how to be there, she's very supportive, you could joke around with her," Natalie said. "She's a very good jokester, I feel."
AP Spanish Literature teacher Carlos Baquero said America is an educated and friendly young lady, who shows leadership. ("Es una niña muy educada y amable y creo que una fortaleza de América es el liderazgo.")
America plans to major in Psychology at California State University, Chico, and make her parents proud.