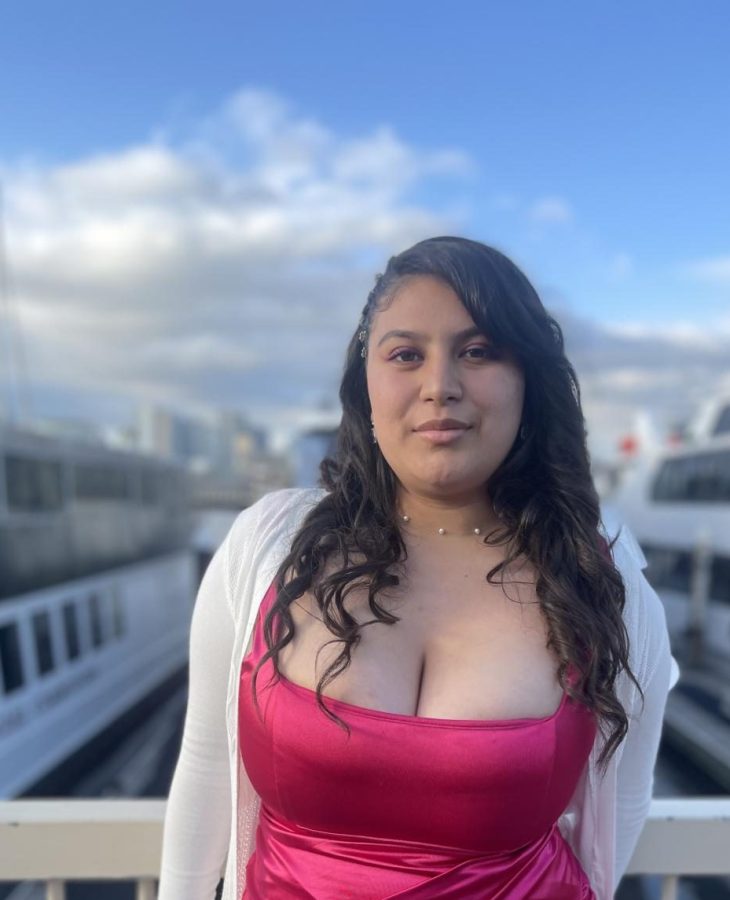 Photo by B
Dianna Macias
Funny, smart, and artistic – these are words that friends use to describe Dianna Macias.
Dianna's cousin, senior Juan Carlos (JC) Macias, said he wishes for her to become successful in life, not only because she is intelligent, but because she is devoted to her work.
"She is a very bright person who lightens up the room and is fun to be around," JC said. "Even if we weren't cousins, I would want to be friends with her."
Dianna's friends say she knows when to mess around and when to be serious.
They admire her intelligence, dedication, and grit. She stuck with it on her Affirmative Action paper as a junior, and her persistence paid off.
"I felt like I did terribly, but it actually resulted in me getting a good grade," she said, "I feel very proud of myself."
In high school, Dianna took Photography repeatedly. Outside of school, Dianna enjoys art – especially drawing characters from the movie "Minions" and the cartoon character Garfield. Dianna's friend, senior Jasmine Bazan, hopes that Dianna will have the chance to meet the creator of Garfield, Jim Davis, someday.
"Dianna is a fantastic artist," Jasmine said.
Dianna has had her ups and downs in high school, but never gave up. When she was feeling down, she said she told herself, "… keep on going no matter what."
Dianna will explore all her options at San Francisco State University this fall.