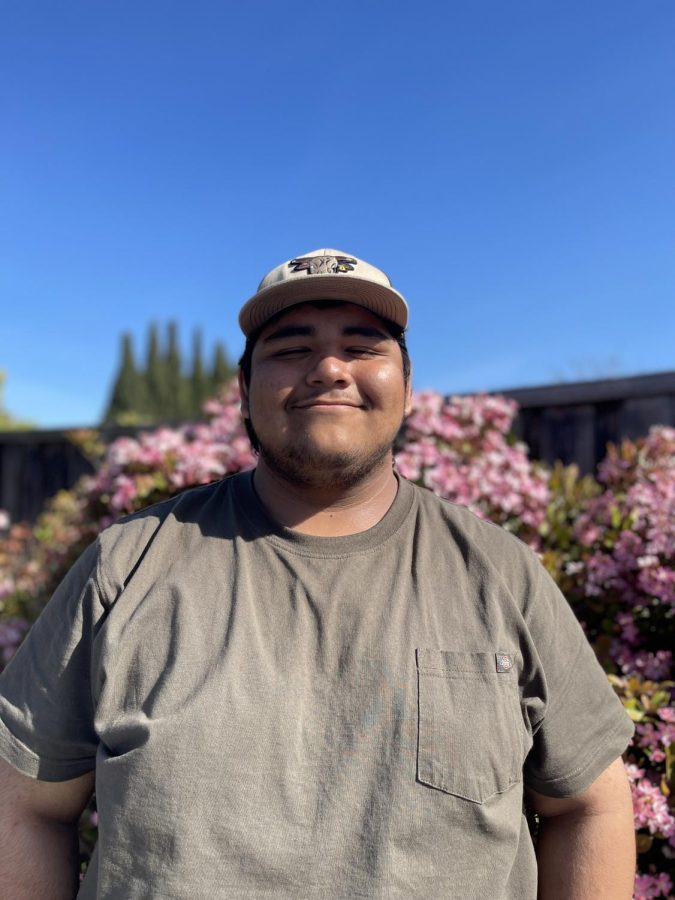 Photo by Betsabeth Cacho Lopez
Anthony (Tony) Prado – Rodriguez
"Expect the unexpected" from Anthony (Tony) Prado, said his best friend and classmate, because Tony doesn't shy away from sharing his opinion, even when his perspective is new.
"I remember everyone was against him and he still stood strong on his beliefs," senior Maynor Bac said.
Tony watched his two older sisters and picked up on their expressiveness when they were teenagers.
"I stick true to what I say a lot of the time," Tony said. "If I believe in something, I don't back down from it."
Although his strong stance might make him seem intimidating, Tony can immediately be recognized for his unique "vibe" that invites anyone into a conversation, Maynor said.
Music teacher Jansen Verplank has been one of Tony's mentors for the past four years. Tony studied piano in his sophomore and junior year, picked up trumpet in his junior year for Band, and joined Choir this year. He even took up guitar for a bit, showing how adventurous he became with music.
Even when he wasn't in a music class, Tony would go to the music room to talk with Jansen and practice on an instrument.
"I'm sure he would admit that it doesn't come easy, but despite that, he is willing to learn, which is where he really excels," Jansen said.
In school and outside, Tony also demonstrates a genuinely helpful personality. After Strength & Conditioning, he is the first to open the door for his classmates, regardless of how tired he feels after a hard workout. He has played soccer for the Panthers for three years. And since his junior year CARE Project, he has spent most Saturdays volunteering at Doggie Protective Services (DPS).
"I'm helping people by doing what they can't, doing things that don't fit the requirements of a niche job," Tony said.
Tony will study Animal Science at California State University, Chico this fall.