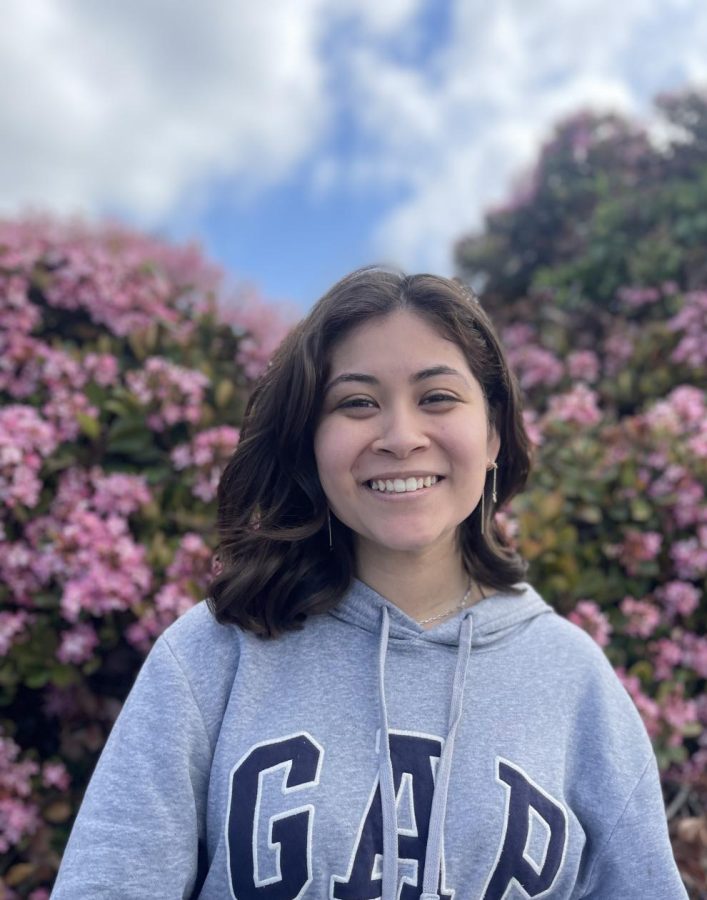 Photo by Betsabeth Cacho Lopez
Isabel Bustos
When Isabel Bustos was a junior, she knew she had difficulties asking questions. Then she took Writing for College with English and History teacher Cal Trembath, and she learned to overcome her hesitation through writing her Affirmative Action paper. She asked lots of questions.
"Communicating with teachers, it's been a really big problem growing up over the years," Isabel said.
This year, SRI presented a new challenge.
"[I was] nervous, didn't want to do it," she said. "[I could've] pretended to get sick, but it was better to just get it over with."
Isabel plans on studying psychology and cognitive science. Over the years facing her own hardships, she found that she excelled in helping people. The summer before her senior year, Isabel worked with kids as part of the CoolineKids Organization at the Primary School in East Palo Alto. She enjoyed her time working with the kids on interactive activities like arts & crafts, sports, and engineering.
During her free time, Isabel likes spending time with friends. Classmate Brandon Perez and Isabel have been friends since the summer before freshman year.
"She had a really contagious laughter and she just had a vivacious spirit to her," Brandon said. "I [was] instantly drawn to her sense of humor."
Isabel and Brandon took piano together as freshmen, and Yoga as juniors. As seniors, they were both in Drama, and Isabel also joined the Choir. Isabel participated in the Drama show on Apr. 27 in the theater, the first time she performed on stage in high school.
"It's super cool to see her out of her comfort zone," Brandon said.
In choir, Isabel and senior Vivi Tafuna hit it off.
"She's got a really good voice," Vivi said. "It's fun with her around because we just mess around."
Isabel will take her contagious laughter to San Francisco State University in the fall.