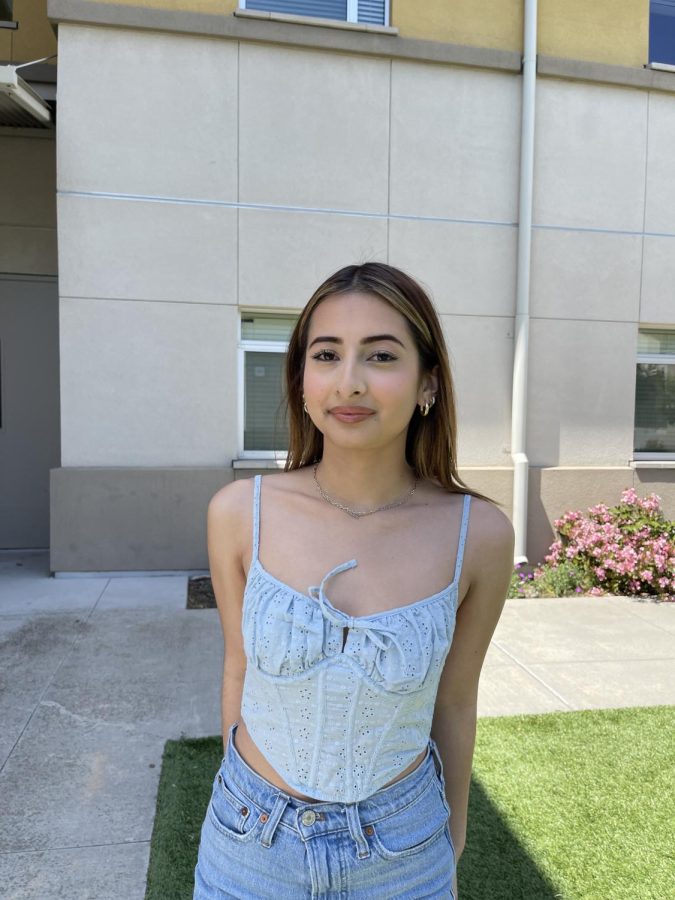 Photo by Juan Ibarra
Azeneth Rocha Coronel
Short, funny, and feisty — all words that have been used to describe Azeneth Rocha Coronel.
As an 8th grader finishing nine years at St. Elizabeth Seton School, Azeneth took the initiative to apply to Eastside and join the community, although she was nervous to do so.
"I was at my middle school for nine years!" she said. "So, it was a big transition for me."
Her nervousness didn't deter her from interacting with students and teachers as if she had known them forever.
"Azeneth really knows how to make a mark on you," said History and Writing for College teacher Cal Trembath. "The first day I met her in Summer Bridge, we had a banter back and forth. That's been our relationship throughout the years, and she's hilarious!"
Although Cal was a little salty when Azeneth commented on the enchiladas he made during Covid-19 quarantine her sophomore year, he was thankful that she helped him out by sharing an authentic recipe. That showed her caring side, which many people love.
"We weren't really close at first," said fellow senior Angel Torres. "But when I got to know her, she's much more than just feisty, you just have to get close to see it."
Azeneth tried many electives including Journalism, Photography, Art, Yoga, and Strength & Conditioning.  Her sophomore year, with all the classes on Zoom, was a rough patch.
"Although I had the school's support and my parent's support I felt like a failure," she said. "But I was surrounded by the people I love."
She made it through and wants to make sure others use the school's mental health resources, which are there to help.
Azeneth will start her next chapter at California State University, Fresno in the fall.