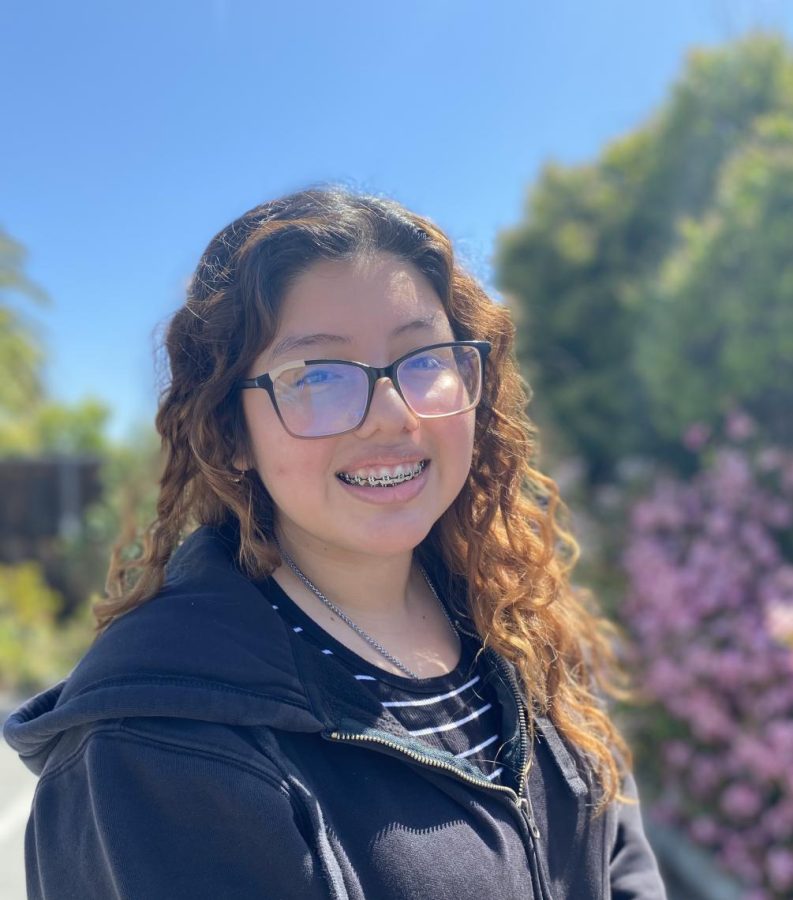 Photo by Rashel Naranjo
Angie Perez Salvador
Risk taker, ambitious, hard worker, and adventurous are words people use to describe Angie Perez Salvador.
Angie never imagined what a small school could do for students. She learned that it has given her everything she needs to gain complete understanding and achieve.
Angie does everything, from making the Dean's List every semester to going out with her friends.
"Angie can do it all. She could be sleeping and mentally studying," said best friend, senior Brandon Perez. "She's just that girl. She has that brain."
Angie has developed a passion for Computer Science. She took all the CS classes possible, joined the Robotics Club, and participated in the Refurbishing Club. She still made time for giving back to her community through her involvement with Interact Club for four years.
Senior Tomas San Juan said that Angie is the most determined woman he has known and the best person to be around because she is someone anyone can talk to.
"My favorite thing about her is the way she is," Tomas said. "Her multitasking excites me the most, she does many things and can do anything."
Angie's determination and strong work habits helped her make the Dean's List every term and also win various awards over the years, including the Harvard Book Award.
Angie will miss Eastside and her friends as she heads off to University of California, Berkeley to continue on the STEM path, concentrating on computer science.