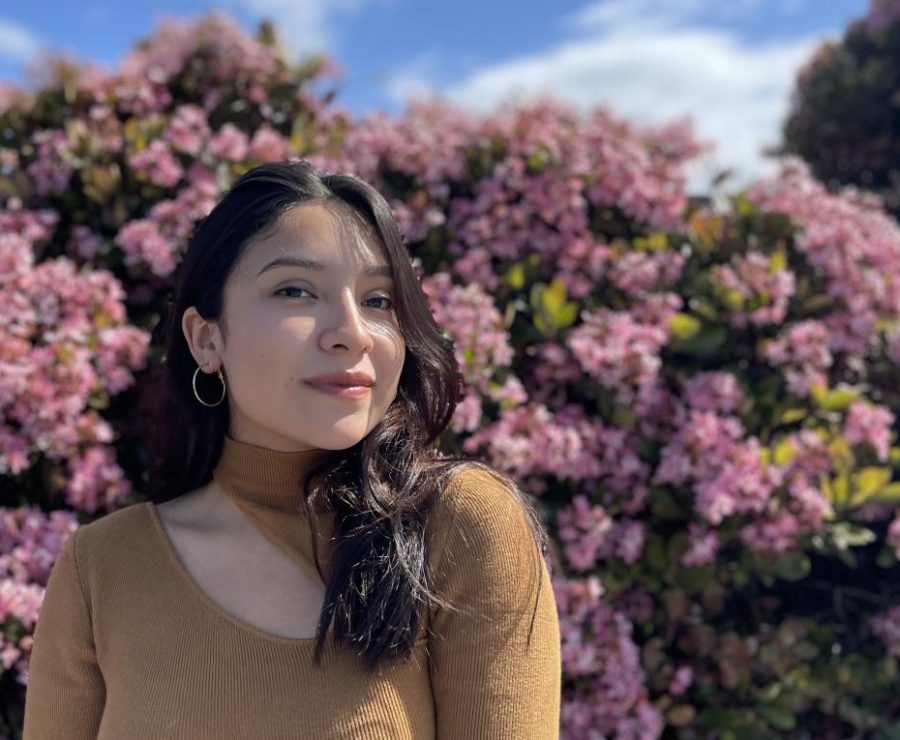 Photo by Juan Ibarra
Betsabeth Cacho-Lopez
"She has the motivation and spirit like a lion."
That's how Betsabeth (Betsy) Cacho-Lopez was described by friend and classmate Valeria Mendoza. And others agree.
Betsy received the Rotary award for Math Analysis and the Eastside award for Biology in her junior year, the year she returned to campus after the Covid-19 shutdown and had no Tutorials and participated in two sports. She thanks the dorms for providing her with the learning space she needed.
She also participated in Journalism for three years, becoming Photo Editor as a senior. She said the newspaper helped her develop valuable writing skills that she could apply to her long papers. And with her passion for photography, she most enjoyed shooting portraits because she feels that you can learn so much about a person through their face.
The most special characteristic that everyone notices about Betsy is the warm and welcoming smile on her face, and Betsy agrees. She calls herself an entertainer and everyone around her appreciates her humor.
Betsy looks forward to moving to the countryside in the fall and "living with the cows, except for the cow smell," when she attends University of California, Davis to study Biochemistry and Molecular Biology.
"I want to give back to the community through my knowledge and research," Betsy said.
Math teacher Hai Tran appreciates that Betsy took advantage of the opportunities around her, which made her successful and adventurous.
"Through her hard work and effort, she excels in everything," Hai said. "So the challenge is for her to find something that is fulfilling to her other than something that she's just good at."
Before she moves to Davis, Betsy plans to travel as much as possible this summer. As part of the Journey to the East program, her first stop will be Shanghai.