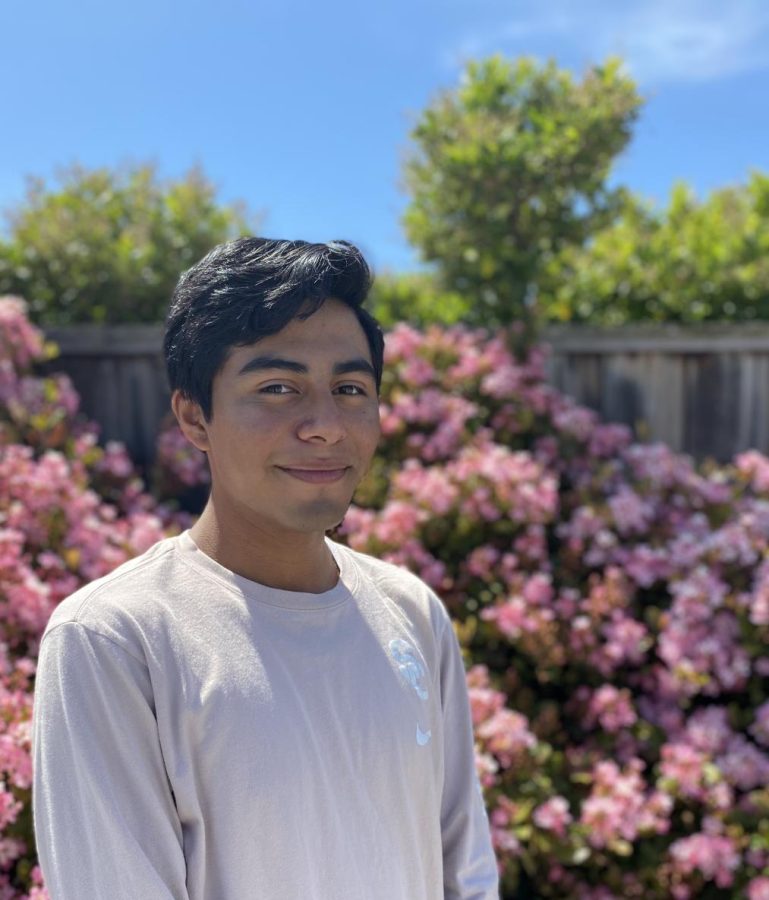 Photo by Rashel Naranjo
Brandon Perez
Known for their confident and contagious personality, Brandon Perez has enjoyed senior year with friends. Brandon reflects with nostalgia looking back on the past four years, feeling they have learned important lessons as well as become more socially aware of communities outside of school.
"I've become more aware of the world around me," Brandon said. "I mean, before, I didn't pay much attention."
Brandon reflected mostly on academics, the challenges that come with it and the things they had to improve in order to make it through.
"If you have procrastination issues, get that fixed immediately," Brandon said. "It gets hard because you will just not do it."
Brandon is known for their confident, upbeat personality that just lights up the room, and often ends up winning over others with their smile and jokes.
"They've become a lot more confident," said senior Angie Perez. "And they're so funny, I just crack up when I'm with them."
Brandon made their way around many electives, taking beginning and advanced Photography, beginning and advanced Journalism (in which they were photo editor), Yoga, and Strength and Conditioning.
They have made great memories, and hope to continue to make many more.
"I am always having a great time with them," said senior Isabel Bustos. "When they're around I know I am gonna be laughing."
Brandon plans to major in Media and Cultural Studies at University of California, Riverside.