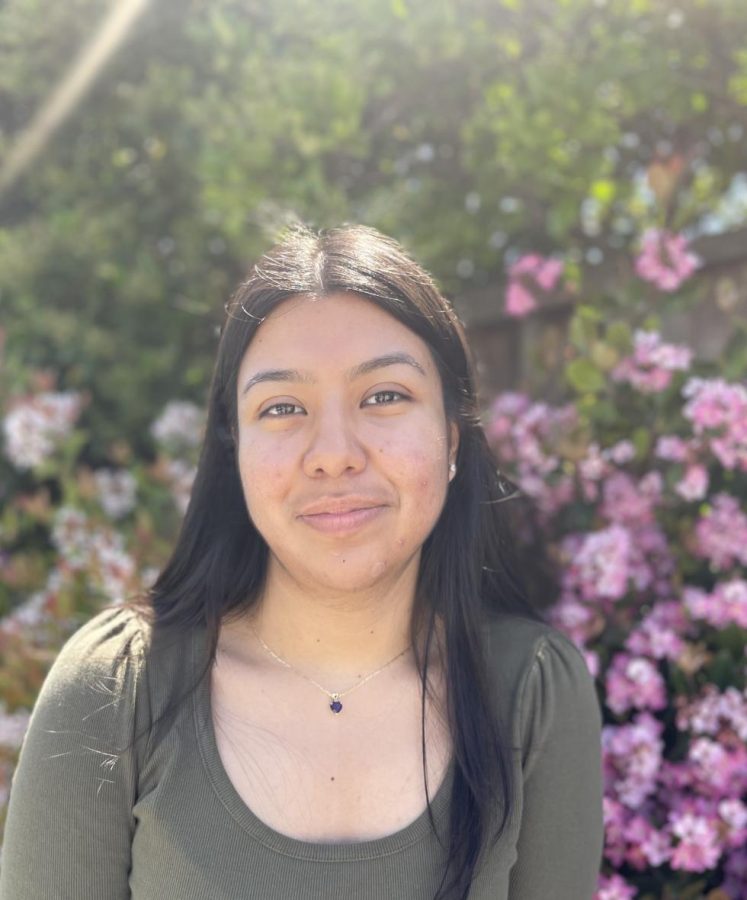 Photo by Betsabeth Cacho Lopez
Rubi Rodriguez
Partying? Casual Day? Important event? Rubi Rodriguez can help with that! As a side hustle and possible business, Rubi has a passion for nail art and is hoping she can turn her dreams into a future business
As creative as Rubi's nail art is, she also has pursued another creative passion — Yearbook. Participating in Yearbook from freshman year, Rubi became the Editor-in-Chief as a senior
"Since freshman year, I've been in Yearbook because there really weren't any other electives I looked at," Rubi said. "I just picked Yearbook and I've stayed there until now."
Leading the Yearbook staff this year, Rubi has worked to create a yearbook to everyone's liking, and to complete it efficiently at the same time.
Rubi demonstrated her leadership skills in Yearbook class. She welcomed new ideas, and showed that she cares what others feel and have to say.
"She's a very, very, very, welcoming person," said senior Grace Tahaafe, a fellow Yearbook staff member and friend. "She is a very generous friend."
Rubi is known for befriending most people she happens to meet.
"I don't even consider Rubi a friend, I consider her as a sister," said senior Melanie Angulo Cardenas. "She's always there for me, and we've created a strong bond in the past four years."
Rubi took many difficult classes in high school, which was sometimes rough, but she said those classes helped her in a long-term way, preparing her for college and teaching her how to structure her time.
"I'm happy to say that I came to the Eastside," Rubi said. "It was a good decision that I was told and came to this school."
Rubi will take her positive attitude to study Business at San Francisco State University in the fall.