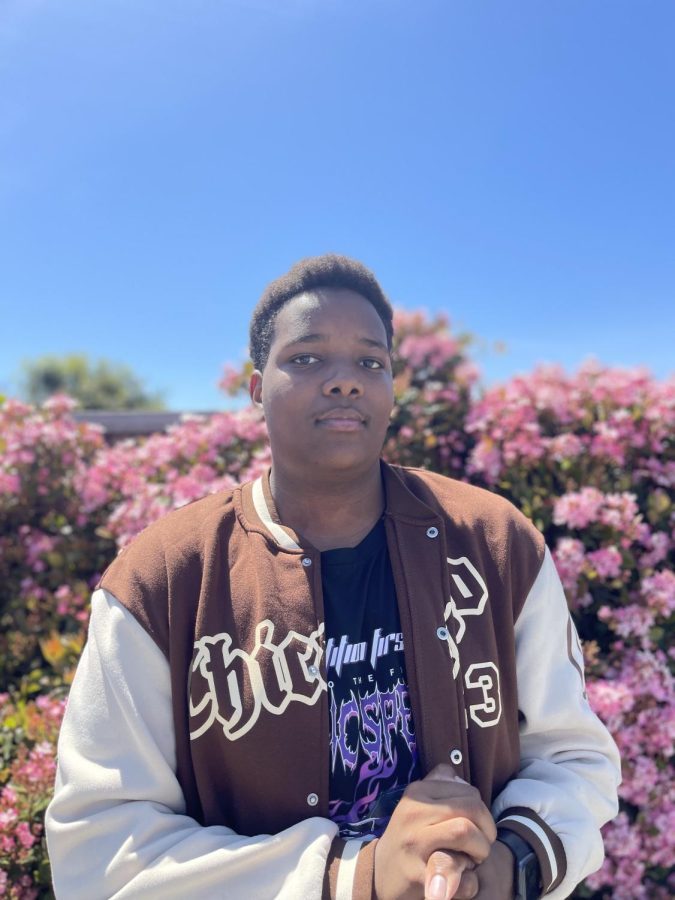 Photo by Betsabeth Cacho Lopez
James Kuria
James Kuria's journey started when his father brought him and his family to America from Kenya as a child to give him the chance to become something great.
James describes himself as an extrovert and a performer.
"I'm never quiet," he said. "If I'm quiet, then there's something wrong."
James writes music and works on short films that he posts on YouTube. He has written 20 songs and considers music a hobby and another way to express himself.
James is determined and has worked hard to get where he is today – accepted by six colleges and universities.
"The reason I came to Eastside was because I knew I'd get into a good college," he said.
James isn't just book smart, though. Classmate Bryce Amos has said that James is great with money and has helped him with money tips.
James' cousin and best friend, sophomore Chris Kaage, considers James to be someone who can accomplish anything if he really tries and puts his mind to it. He appreciates that James has always looked out for him and given him a hand.
James played center on Eastside's basketball team for three years, only missing his sophomore year when the season was cancelled due to Covid-19. He also served as a manager of the team.
During his sophomore year, James also started a youth basketball organization, "Li'l Hoopers", after coaching a friend's youth basketball team. The kids loved the way he coached and joined his organization, and then won the first tournament they went to.
James will miss his teachers and high school friends and hopes to come back to visit.
James will take his many talents to California State Polytechnic University, Pomona to major in Business Administration or Communications. His friends say he is sure to become a shining star one day.
"He gon' blow up," Bryce said.