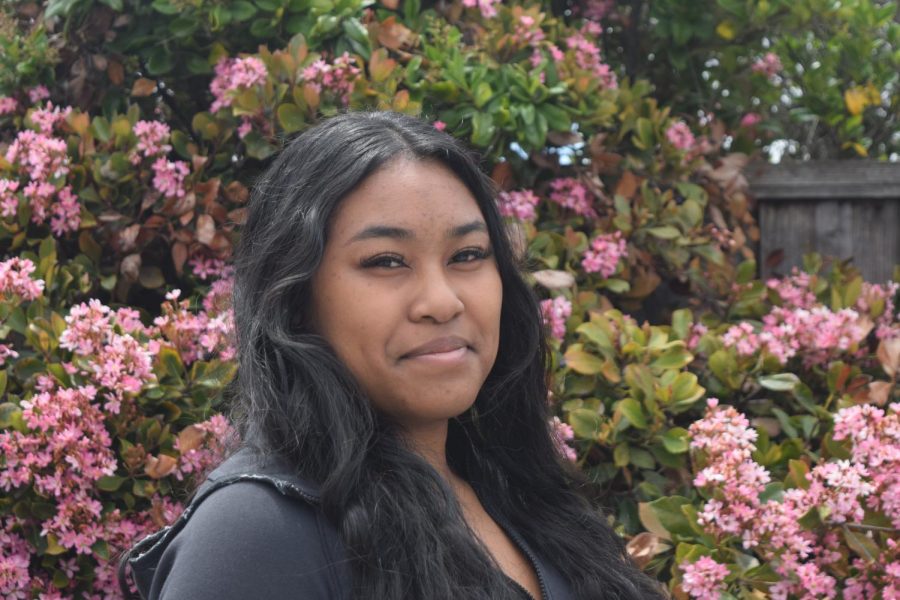 Photo by Rashel Naranjo
Makayla Thompson
High school started off rough for Makalya Thompson because she didn't know how to manage her time and didn't understand the support available to her. After she gave freshmen year another chance, she was able to finish it strong.
"It was hard for me to move forward because I wouldn't be in the same class that I was in," she said. "But I learned from my mistakes."
Now she has set up a system for herself, including meeting with teachers frequently, receiving more time for exams and working alongside teachers in order to remain productive.
English teacher Amy Reilly said that Makayla has grown the most emotionally and has built connections with all her classmates.
"She always makes sure everyone in the room understands what is going on in the class and does not let her group down," Amy said.
Classmate and friend DeeAnna "DeeDee" Jurand said that she came to appreciate Makayla through bonding in the dorms. Her most prized qualities? Staying humble and dedicated.
No matter what, Makayla always looked forward to Track practice as a way to lighten the academic pressure. She has been sprinting since 5th grade and manages to make a new personal record after each race. She is most proud of her personal time of 13.88 seconds in the 100 meter dash.
Makayla looks forward to majoring in Child Development in college. She has volunteered for four years at RISE, a non-profit in East Palo Alto that helps children with academics. She also has four younger siblings.
"I struggled a lot with school and my siblings are, too, because my [family] doesn't have enough time to help us with homework," she said. "I want to be able to support kids with their school work."
Makayla will attend Canada College this fall.