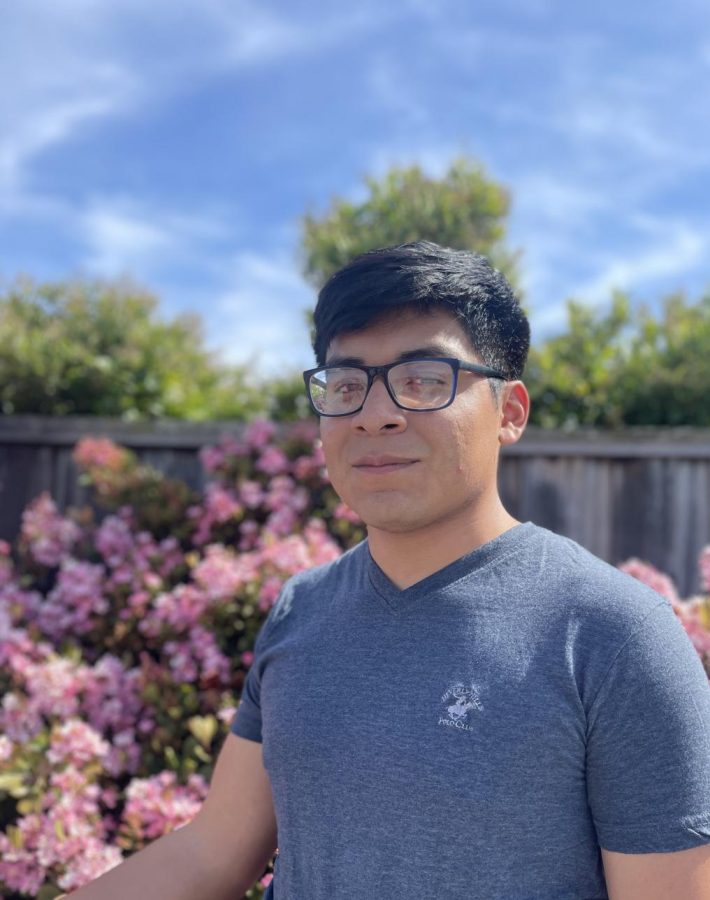 Photo by Betsabeth Cacho Lopez
Maynor Bac-Itzep
If you see Maynor Bac-Itzep on campus these days, he's probably carrying his ukelele. And if you ask him about music, he'll take you to the band room and play every instrument there.
"In elementary school when I first picked up the clarinet, that was the very moment when I wanted to learn more about music," Maynor said.
Now, he knows how to play more than 10 instruments. Joining Band taught him to love trumpet. This year, it's ukulele. He has performed at Eastside and also played saxophone for his church during his freshman year.
Maynor's friends appreciate his wide-ranging curiosity. He earned a place on the Dean's List or Honor Roll every marking period, and credits his academic success to great time management.
"He's crazy ambitious with everything he does, and has incredible tenacity," said best friend senior Anthony (Tony) Prado.
Maynor is most proud of his dedication in Cross Country and will never forget running the 2.9 mile race at the Crystal Springs Course to set a personal record of 22 minutes.
"It feels very rewarding," he said, "… seeing the progress by getting faster each time."
Maynor fell in love with video games in elementary school, and that grew into an interest in computer science as a way to "create something for future generations." Lately, he has been focused on learning 3D animation.
Junior Kevin Bac-Itzep thanks his older brother for sparking his interest in gaming and animation. Kevin said that everyone at school knows how intelligent Maynor is but not necessarily his "idiotic" side.
"When we were 6 and 7, he got in trouble with my mom and went into hiding. I looked all over for him, and 30 minutes later I found him on top of a tree," Kevin said. "He told me he got hungry and ate a leaf."
Maynor will attend Harvey Mudd College in Claremont this fall to major in Computer Science.