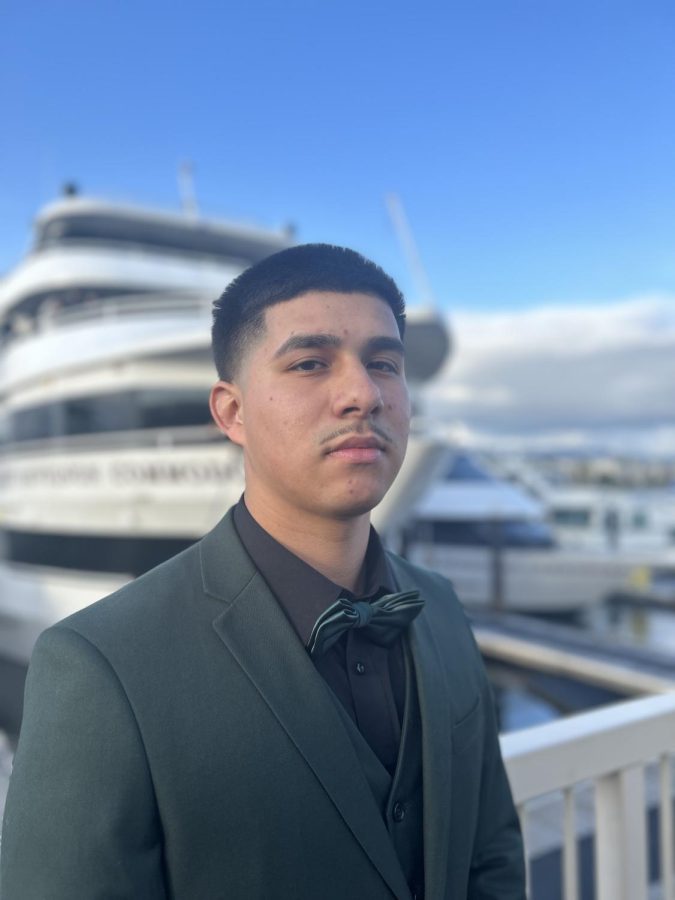 Photo by Juan Ibarra
Gilberto Virrueta
"Determined" is the word all of Gilberto Virruetas's friends share to describe him. They say he has "big goals". They admire how he balances many things all at once.
Gilberto works at Saint Michael's Alley as a waiter. He also works out consistently and he's no slouch in his classes, either.
Senior Chris Valencia admires Gilberto's ambition and determination to become financially independent to help out his family. Chris describes Gilberto as "down to earth."
Senior Juan Carlos (J.C.) Orozco agreed. "You don't see many people like him," he said.
As a freshman, Gilberto had difficulty asking for help in his classes. It was only until after he joined the Live In Peace (LIP) program as a sophomore that he began building his communication skills. In LIP, he met staff members who helped him become a better communicator and gave him the resources he needed during distance learning. Gilberto enjoyed the program so much that he did it again the summer after his sophomore year.
Now, as a student, Gilberto feels confident that he has developed habits that work for him and he has become an excellent communicator. And as an individual, Gilberto feels he has control over his life, knows his goals and has developed the skills to manage all his ambitions.
Gilberto will head to San Jose State University, where he plans to study Business in hopes of starting his own business one day.