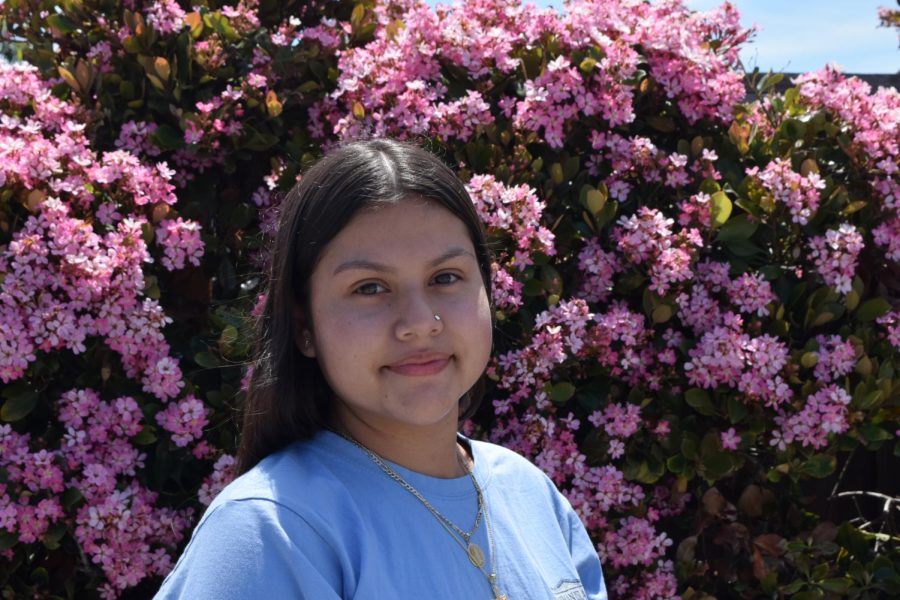 Photo by Rashel Naranjo
Jasmin Bazan
Jasmin Bazan Ortega never fails to make her voice heard, on or off the soccer field.
She started playing soccer in middle school on her school's co-ed team, and then joined club soccer. In high school, soccer became an important outlet.
"On the field, she is able to express herself," said friend and teammate, senior Nicole Herrera. "She uses soccer as a way to distract herself from school."
Jasmin and Nicole met through a mutual friend as freshmen and hit it off because of their similar sense of humor.
"We laugh at the dumbest things, but we also don't take it seriously," Nicole said. "We don't take it too seriously because we come from similar backgrounds, so we understand each other."
Friend and classmate Melanie Angulo grew close to Jasmine during senior year, and appreciates her as someone she can rely on.
"She'll always say yes," Melanie said. "Even if she has something to do, she'll accommodate and make sure that she's there for other people. She's very down to earth."
Even as Jasmin has made time for soccer and friends, she also has applied herself at school. She took many electives, including Intro to Computer Science, Art, Yoga, Strength and Conditioning, and AP Microeconomics.
As she heads off to college she wants to stay in touch with her friends, and stay close — but not too close — to home.
"My mom and dad struggled a lot to get me and my siblings to where we are now," she said. "I don't want to be too far from them."
Jasmin plans to major in Biochemistry at the University of California, Riverside with the goal of becoming an anesthesiologist.