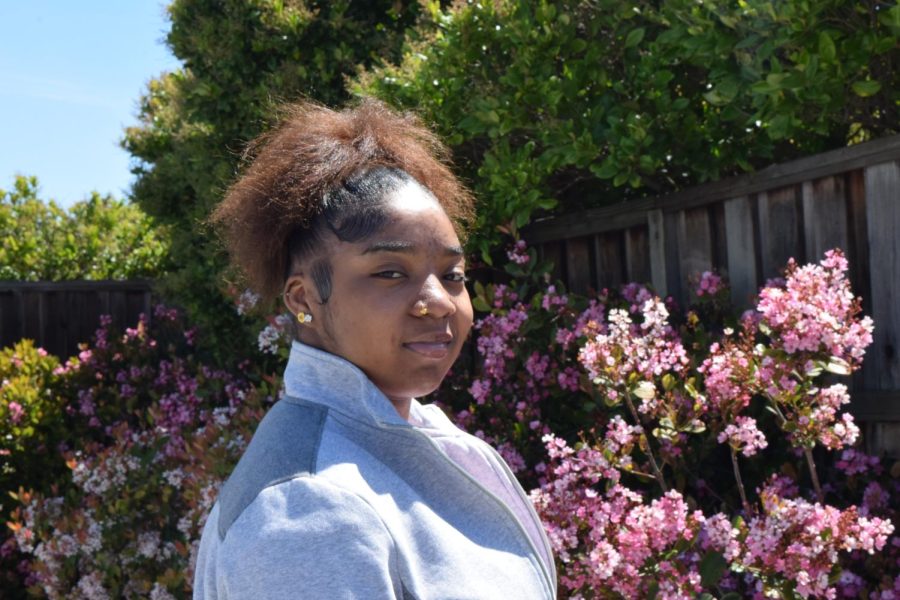 Photo by Rashel Naranjo
Lauryn Williams
What college will you go to?
California State University, Sacramento, to major in nursing.
How would you describe yourself?
Very outgoing, funny, and sincere.
What are your plans before heading off to college?
I want to coach young kids who are trying to learn basketball, and travel.
What do you like to do outside of school?
I enjoy hopping on Pinterest and looking for inspiration such as outfits, and ideas. I also like hanging out with my friends and sleeping.
What made you come to Eastside?
My lineage of family members who are alumni and knowing that I would have a support system and mentors.
Who are your biggest motivators?
My grandpa and mom, who have always encouraged me to do my best.
What will you miss most about Eastside?
The bonds and friendships I have built, but I know there will be a new chapter.
Any last words for Eastside students?
Stay on top of your work, and reach out if you need any help, such as papers and understanding of concepts. Also, STUDY!!