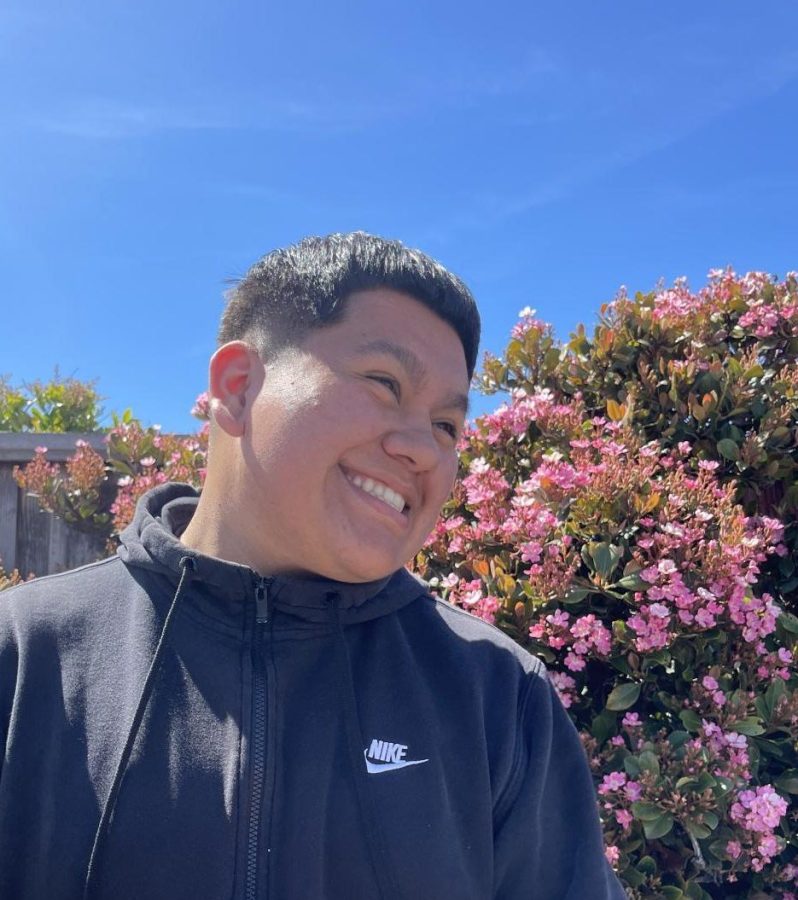 Erik Gutierrez
What was your favorite class?
Strength and Conditioning, because I'm in 7th period with all of the other Spanish people, I have friends I hang out with and they make it more fun. I'm able to work out with the Squad.
What school and major did you commit to?
I committed to CSU Monterey Bay and will major in Business Administration, because it's far, but not too far. I've always been interested in being my own boss. I got this motto, "I don't want to be anyone's boss, I want to be my own boss."
What's one thing that you are definitely going to take from your room to college?
My wallet, 'cause I need my money.
What's one thing that you accomplished in high school that you're particularly proud of?
My Affirmative Action paper. I got an 82, even though it's not as good as I thought it would be, but to be fair, let's just say I don't do my very best at writing papers.
What are three words to describe yourself?
Charismatic, energetic and fun.
What's your favorite movie or TV show?
"On My Block," because I can somewhat relate to it.
What's your favorite season?
Definitely winter. It has a nice vibe, I like the cold because you can wear pajamas, big sweaters and hoodies. You can wear many things, as well as the chocolate, I really like it.
Do you want to thank someone especially?
I want to thank the homies, all of them, for being there for me through thick and thin. I also want to thank Brianna, for always having my back no matter what, and for getting me through tough times.
Any last words to share with Eastside?
Don't be self-conscious.