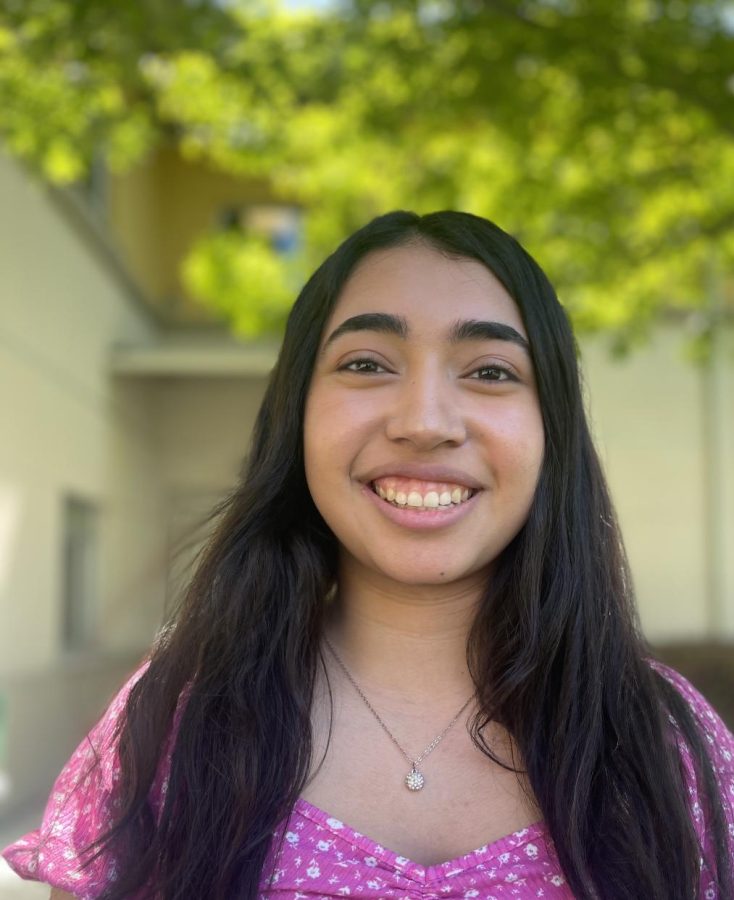 Photo by Betsabeth Cacho Lopez
Jocelyn Guzman
Adventurous – that is Jocelyn Guzman.
Looking back, Jocelyn said she never imagined herself growing into a risk taker, but Speech & Debate, Dance, and other school activities gave her practice in the spotlight and built her confidence.
Coming back to campus in person as a junior, Jocelyn wanted to change how she learned and participated, especially after the long Covid-19 isolation.
"I had to learn slowly to be myself and portray myself in the way I want others to see me," Jocelyn said. "I've opened so many doors for myself throughout the years and that has shown in the way that I've trained myself now."
Close friend senior Arliet Bac said she admires how Jocelyn "is willing to take a leap of faith and try new things." Dance teacher Amy Conners said that she saw Jocelyn's adventurous side shine forth this year as she danced to unfamiliar genres.
"First, it was comfort, sticking to what was known like K-pop – her dance style is usually isolation," Amy said. "This time, she did the Pony. She was smiling the whole time, which is her personality."
Jocelyn participated in Speech & Debate since her sophomore year. It helped her develop public-speaking skills and also sparked her interest in world even
"I really wanted to change my perspective," she said. "I wasn't knowledgeable on current issues that I felt it was important to also learn about, like the government and politics and social issues within the U.S., or even in other countries."
Jocelyn saw her practice pay off when she presented for SRI about Cash Transfers in Malawi.
After her junior year, Jocelyn did a summer program in Spain, and this summer she will go to China on the Journey to the East Program. Jocelyn will take her adventurous spirit to University of California, Davis to focus on International Relations and follow her passion for being part of something bigger than herself.