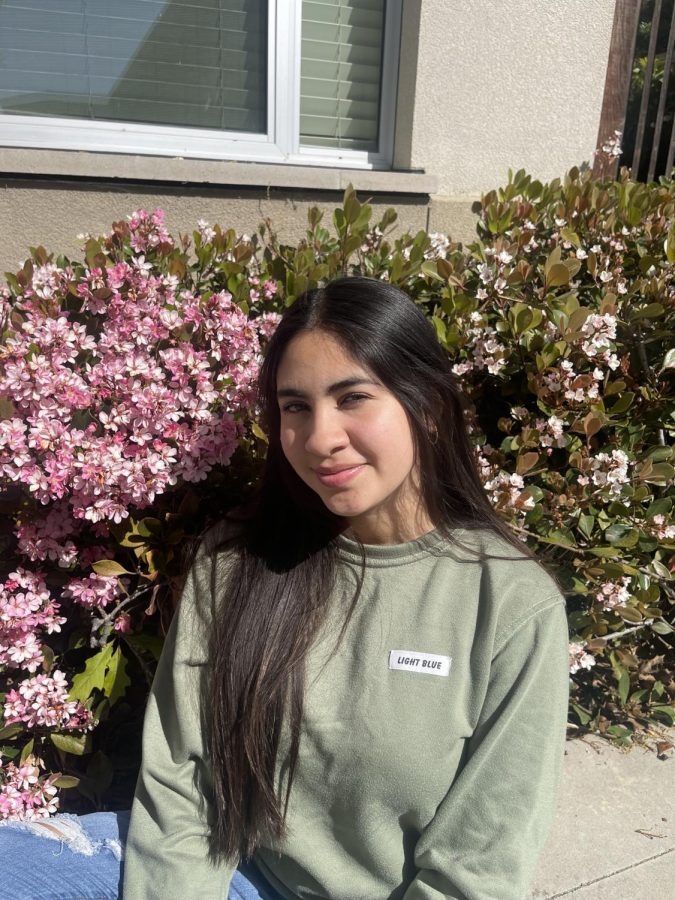 Photo by Betsabeth Cacho Lopez
Valeria Mendoza
As the youngest of five, Valeria Mendoza looked up to her three older brothers and watched them play soccer. She started playing herself in elementary school.
By the end of high school, Valeria had become someone with a "high soccer IQ," who can strategize while she plays, said girls soccer coach and Math Analysis teacher, Juan Grau. Valeria mainly played back defense, but Juan said she could take any position on the field without complaints, which he sees as uncommon.
Juan will never forget when the Panthers faced King's Academy with 11 players and no subs. Valeria was a "rock" and boldly defended for half of the game. He calls the team that night "las niñas héroes", referring to "los niños héroes", a group of valiant military cadets who wrapped themselves in the Mexican flag and fought to defend Mexico City in the Mexican-American War in 1847.
"The girls wrapped themselves in the Eastside flag and defended against the Kings," Juan said.
Senior Betsabeth (Betsy) Cacho-Lopez works out with Valeria at the gym and admires her determination and willingness to push. They grew closer their junior year and Betsy fondly remembers Valeria "giggling the whole way down the highway" on their trip to visit UC Riverside.
Betsy said Valeria always looks after her in little ways, like straightening up her hair or fixing her zipper.
"She's almost like a young mother or a mother figure," Betsy said.
In the summer after her junior year, Valeria participated in a leadership program in San Francisco. The two-hour commute from East Palo Alto by train taught her independence.
"Always be open to new experiences that Amairany puts out," she said. "You never know what you can get out of it."
Valeria had her share of ups and downs, but realizes that everyone does. Now, she says, "You define yourself – that doesn't define you or your intelligence."
Valeria heads to University of California, Riverside to major in Economics.