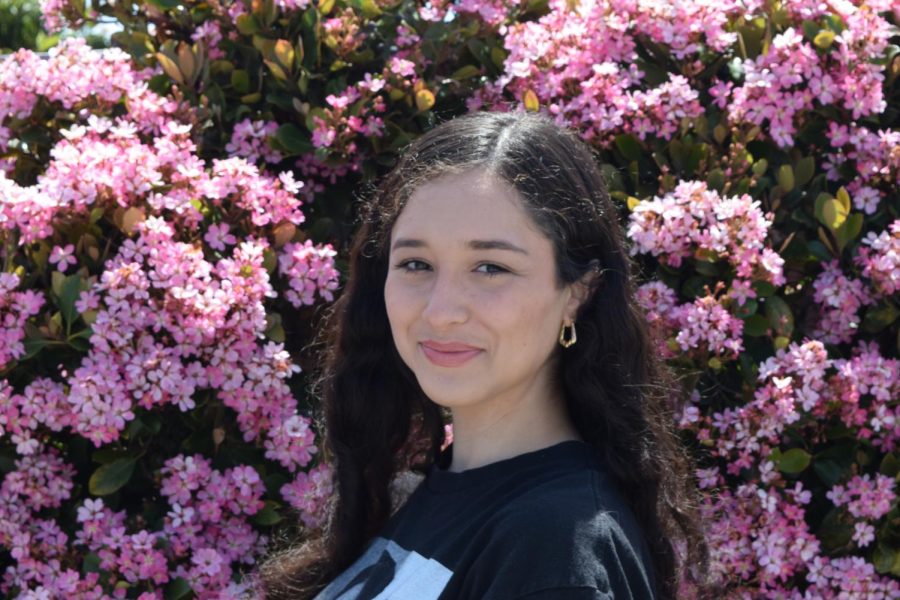 Photo by Rashel Naranjo
Abigail Banales Sedano
What was your favorite class?
U.S. History because it allowed me to show off my expertise and get through the class, it was easy.
What school did you commit to?
San Jose State University to major in Criminology. I want to potentially help people in the system.
What's one thing that you are definitely going to take from home to college?
I always carried a hot sauce bottle. I know that in college, I will need to spice things up a bit.
What's one thing that you accomplished in high school that you're proud of?
Graduating and knowing that this is just one step of my career. I'm also proud of being able to continue basketball and leave the dorms. It was fulfilling.
What are three words to describe yourself? 
I'm very petty, funny, and stubborn.
What extra-curricular activity was most important to you? 
Basketball has been the most important because it has made me feel like a jock, and it was part of getting to have the high school experience.
What's your favorite movie or TV show?
Pirates of the Caribbean.
What's your favorite season? 
Summer, because of the beaches and summer clothes.
Some things people don't know about you?
I used to be in theater and was in a play about Anne Frank when I was 11.
Do you want to thank someone especially?
I want to thank my parents for always supporting me in every way possible and giving me the motivation I need in order to succeed, and also Kingston for being my best friend.
Any last words for Eastside?
Live, love, laugh!