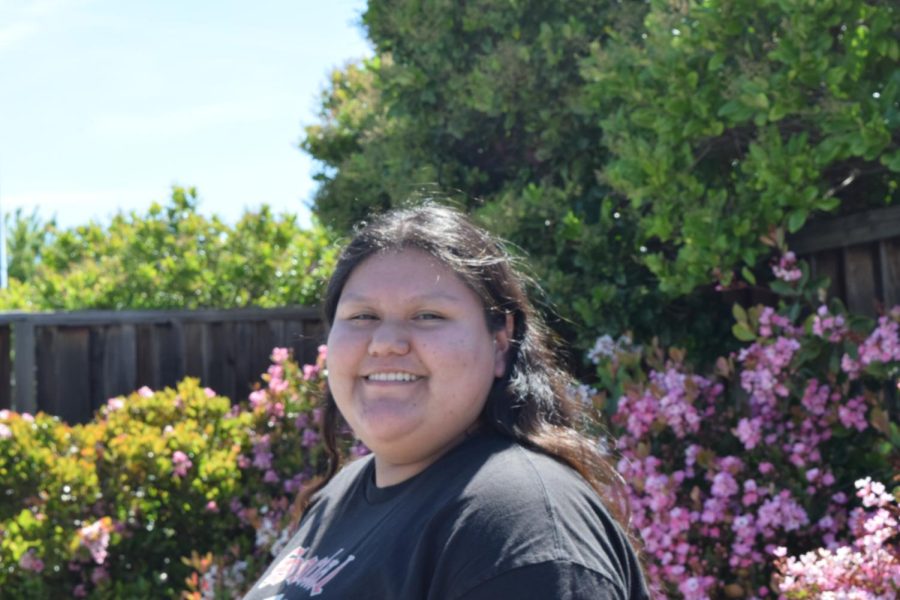 Photo by Rashel Naranjo
Jazmine Gutierrez
Jazmine Gutierrez calls her high school memories and friendships "unforgettable", and her favorite memory goes back to freshman year.
"During lunch, before Covid when the lunch people would give out ice," she said, "they ended up banning it because we were throwing ice at each other."
Jazmine still laughs about it today.
Jazmine has grown in many ways since then. The summer before her senior year, she worked at CoolineKids Organization at The Primary School in East Palo Alto, as the operations coordinator in charge of attendance, and oversaw the pictures taken of the camp and kids. This summer she will become "head chef" and prepare food for the kids. She also worked a part-time job at Starbucks last summer.
Senioritis hit her in the spring, making it hard to keep up her performance in class, but she kept trying.
"She's very determined to get her work done and persistent," said classmate and friend Vivi Tafuna.
Vivi and senior Dianna Macias both met Jazmine in kindergarten. Since the first day they laid eyes on her they knew they were going to be best friends.
"She is very straightforward and always very honest," Dianna said. "She's like the mother of the group, she kicks sense into us."
Jazmine picked up piano during quarantine and didn't like it much at first, but four years later, she found she enjoyed practicing with the Choir for the Spring show on April 27.
Jazmine will head to San Francisco State University in the fall where she said she plans to study Latin Studies to get closer to her culture and "be more knowledgeable about how Latinos have raised up."