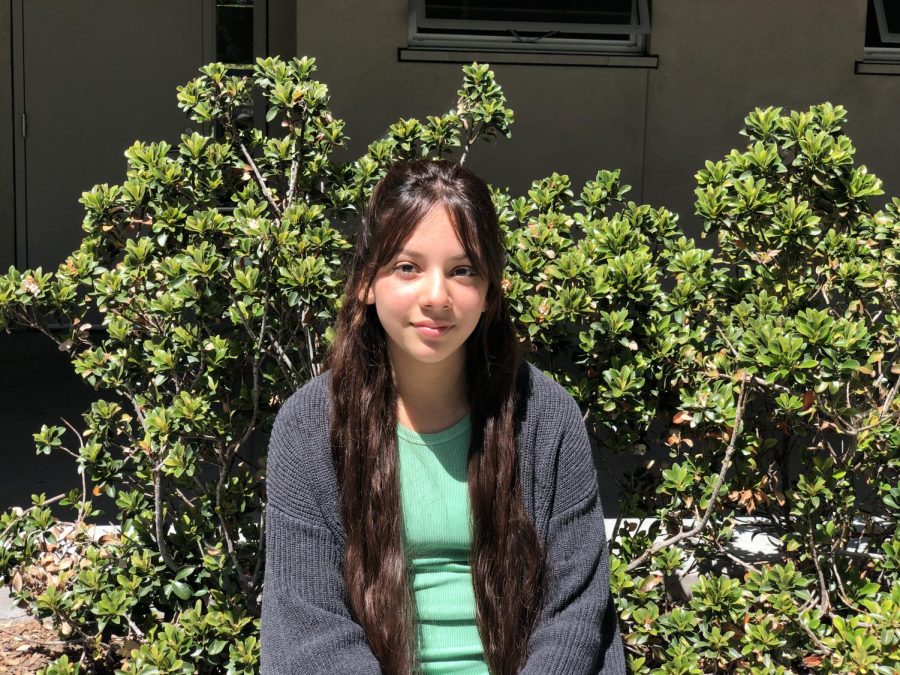 Photo by Jocelyn Urbina
Stephany Urbina-Diaz
*Click* *clink* – the tinkling sound of the charms hanging from senior Stephany Urbina-Diaz's backpack as she prepares to leave class. The first thing you notice about Stephany is her exceptionally long hair, but then it's her bubbly ornaments and charms. And those charms may remind you of Stephany herself, for her bubbly and distinctive personality.
Don't confuse Stephany's reserved demeanor with shyness, her friends make a point of saying. In Speech & Debate, she speaks boldly and eloquently, teammates said. For more than two years, she sharpened her abilities to research, organize and present detailed arguments in Debate.
"She likes to see both sides," said senior Carol Escobar.
Senior and twin sister Jocelyn Urbina-Diaz agreed.
"She is the problem solver of the family," said Jocelyn. "She tries her best to listen to both sides of the argument" in order to have a fair understanding of the problem.
Stephany's peers emphasize her sense of fairness and justice and her ability to sit down and listen. They also note her kindness and her bubbly personality.
"She's just so understanding," said senior Jocelyn Guzman.
Stephany gives it her all when it comes to her work. Staying up late at night to work on AP Calculus AB or to demonstrate her understanding of her SRI project, she never puts in less than her best effort. She even dedicates time and effort to extra-curriculars – she started participating in robotics at Hope Horizon in East Palo Alto in 8th grade and continued through this year, she regularly participates at her local church and she frequently helps on community service projects.
Stephany will continue to put in her best effort at California Polytechnic University, San Luis Obispo where she plans to study Biology.