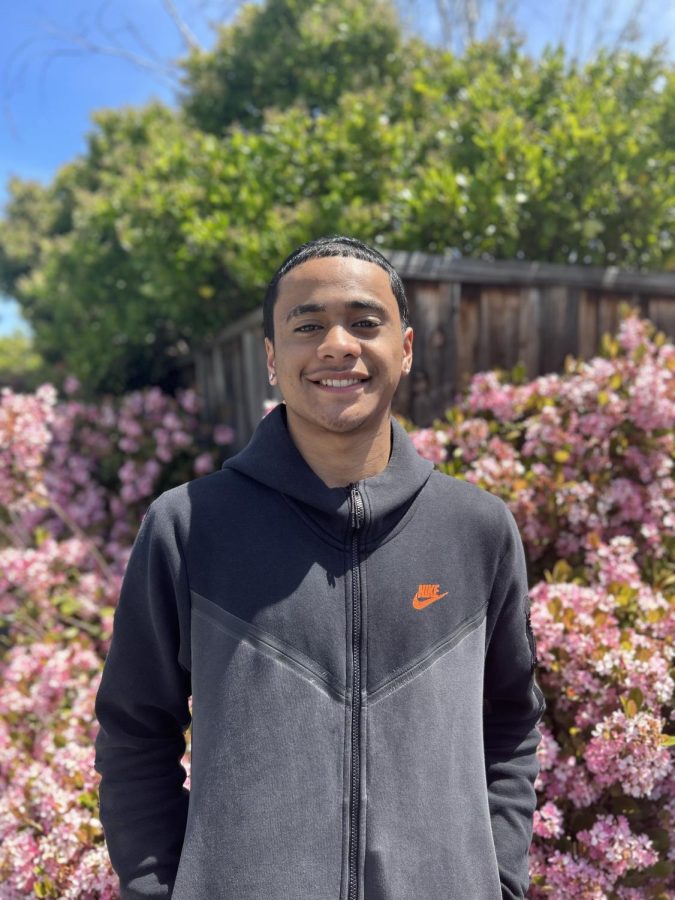 Photo by Juan Ibarra
Kingston Asikia
Kingston Asikia may seem quiet, but that helped him be the observant and caring person he is today.
During the Covid-19 pandemic, Kingston struggled with going from a different environment at school, to home, and back to school. Around the same time, movements like Black Lives Matter and other social events took place, which ignited a passion in him for criminal justice.
"Being around that type of environment and seeing movements like Black Lives Matter made me interested in that topic," Kingston said.
When he returned to campus from the pandemic, Kingston devoted a lot of his time to playing basketball for the Panthers in his junior and senior years. As a shooting guard and forward, Kingston spent a lot of time practicing.
Best friend, senior Abigail Bañales, remembers Kingston's dedication to the sport, and how he would practice every day, and sometimes wake up at 5 a.m. to squeeze in a practice before school.
"He's crazy about it, he's in love with the sport," she said.
Abigail also appreciates how observant Kingston is, and recalls her favorite moment with him when they celebrated each other's senior nights together for basketball. His close attention to detail is what Abi believes helps him come up with thoughtful gift ideas. For her senior night, he gave her a basket full of goods she appreciated, like snacks, skin care products and a water bottle.
Senior Erik Gutierrez became close to Kingston in their junior year. His favorite memory with Kingston was when they and their friend group had a gel blaster war.
"It was him and I against everybody, and we still won," Erik said.
Kingston will major in Criminal Justice at San Jose State University in the fall.