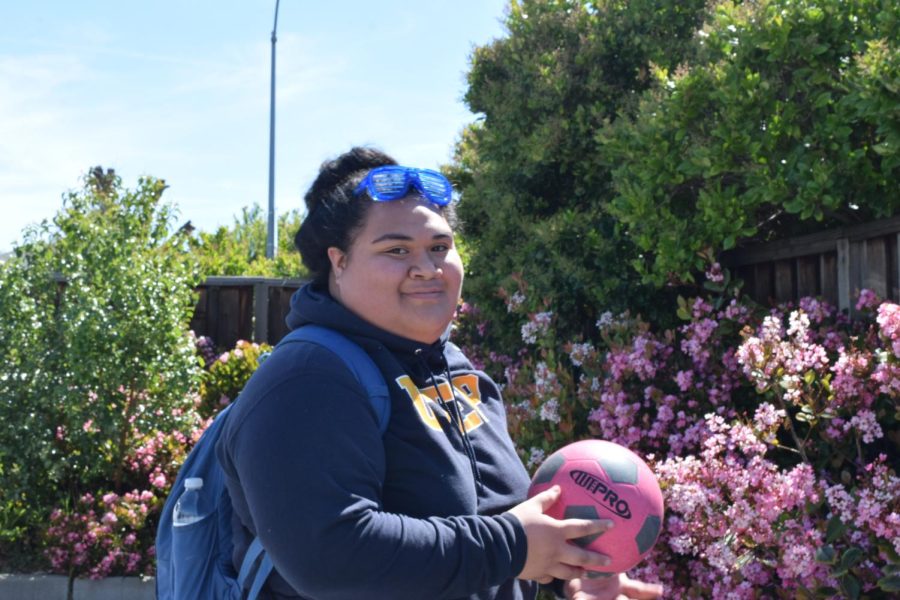 Photo by Rashel Naranjo
Vivi Tafuna
That big smile and strong voice can never be confused with someone else. Don't be sad, Vivi Tafuna is on her way!
Vivi knows life can be challenging, but having a positive attitude is key.
"It's fun to bring that kind of good vibes to everyone," said Vivi. "Everybody needs that. Everyone's fighting their own battles or some type of shizzles. It's good for everyone."
Since the start of high school, Vivi understood that focus and stress would always be there. Along with high demands at school, Vivi has faced challenges at home, including the loss of a beloved cousin (#LongLiveV).  Despite the setbacks, she has stayed true to herself, her faith, and her Tongan culture, and has maintained her positive attitude.
Vivi said her friends have anchored her, and her friends say the same in turn. Two of her closest friends have known Vivi since middle school, including senior Jazmine Gutierrez.
"She was always outgoing, she's always trying to motivate people," Jazmine said. "She would always come up to us trying to hype us up."
Vivi also leans on her love for her culture and a variety of music to push her during her low moments.
"She has a really clear sense of staying true to who she knows herself to be, she doesn't let other people put her in a box," said English teacher Amy Reilly, who has taught Vivi twice. "She is who she is, and she's unapologetic about that. I think that's both inspiring and liberating."
After recently losing her cousin, Vivi felt more urgency to take care of her mental health.
"Depression is real," she said. "So seek out help when you need it, don't try to just hold it all in."
Vivi will go San Francisco State University this fall.