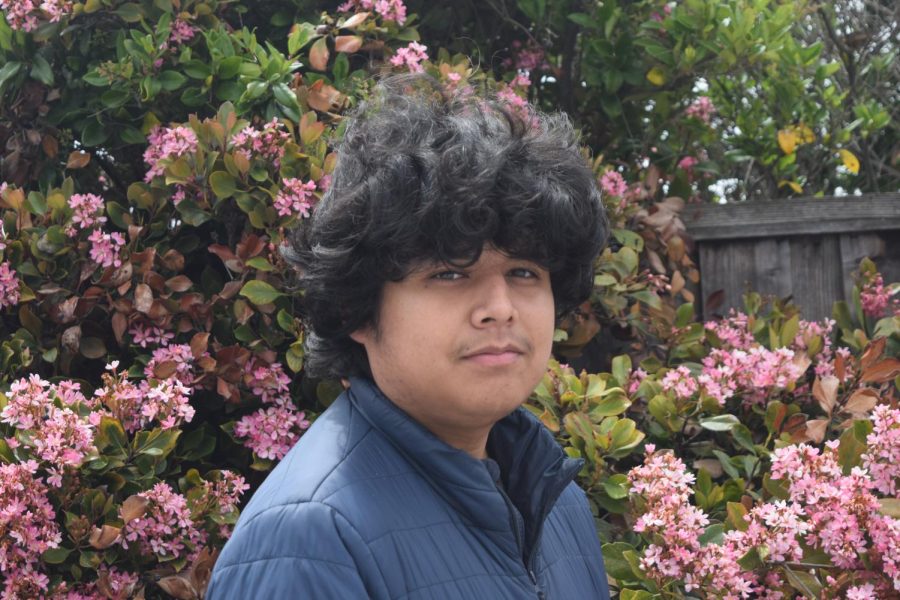 Photo by Rashel Naranjo
Victor Caruzo
Silently walking throughout the halls, Victor Caruzo makes his presence known through his quirky attitude and sarcastic humor.
The first day of Summer Bridge, Victor felt shy, but steadily expanded beyond his comfort zone with help from his dorm roommate, Tony Prado. He became more sociable and made more friends.
"It was a very fun first day and I wish I could repeat it," Victor said. "We went to the plaza and even had time to go to a pool party."
Victor appreciates his relationship with his friends, and they agree. In particular, senior Tomas San Juan relates with Victor for how easy it is to talk with him about their interests.
"In the dorms it was like a family and everyone had that person they would get along with the most," Tomas said. "Victor was that person for me and we bonded based on soccer and helping each other out with homework."
In his junior year, Victor remembers being in "disbelief because I never thought I would never pass an AP class in my life."
He often struggled with procrastination as he progressed in his years. His bad habits came from the long days and hard work. Over the last year, he would go to sleep instead of doing homework, and that reflected badly on his grades. He noticed his SRI grade went down in his senior year.
"The harder your classes get, the more you are expected to do, so one has to heal from that procrastination," Victor said.
Victor took the initiative and developed stronger study habits and determination.
Now, Victor looks forward, amazed to be headed to San Francisco State University.