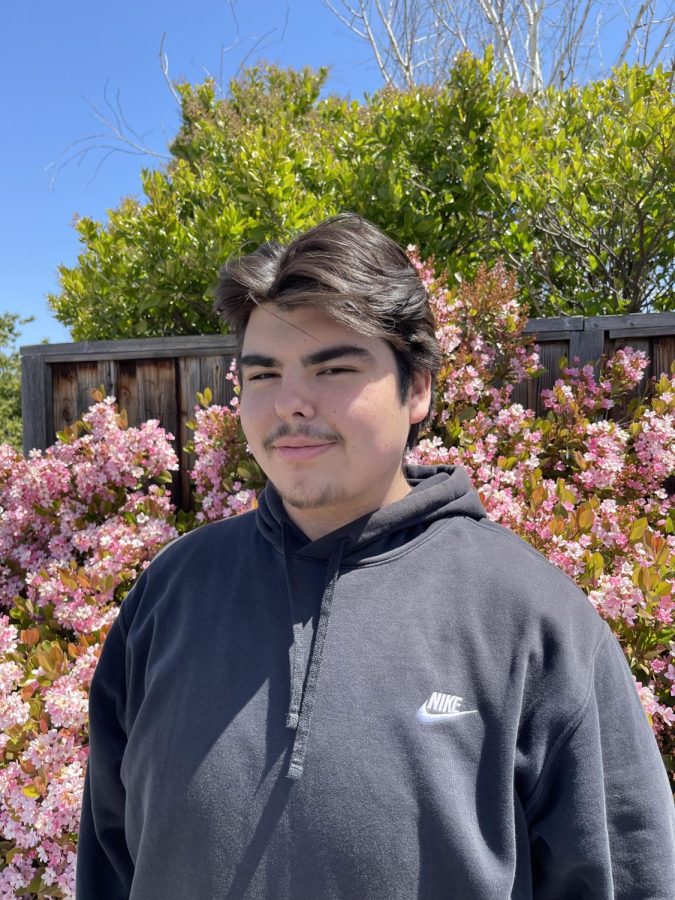 Photo by Betsabeth Cacho Lopez
Juan Carlos Orozco
When Juan Carlos (JC) Orozco has a little free time, his favorite thing to do is to play PlayStation video games with friends.
"Hit my line on PlayStation, I'm open and available," JC tells his friends.
JC is infamous for straggling into classes late, but famous for his open-mindedness and reliability.
"He's always been there for me through the roughest times, and always gives the best advice," said friend and classmate Christopher Valencia.
JC's easygoing personality makes him approachable and chill, so people like to talk with him. Senior Gilberto Virrueta, who met JC in a Zoom elective Intro to Computer Science class, hit it off with him instantly.
"He's a great guy, and he's very open-minded," Gilberto said. "In Biology, he helped me study when I was struggling."
Despite many obstacles in his academic life, JC has been able to thrive, and has committed himself to personal growth.
"Repeating a year helped me out like crazy," JC said of his junior year. "I'm a new man, a new student."
His experiences have taught him the importance of optimism and resilience, which he carries with himself every day.
In the future, JC looks forward to becoming independent and making money. He will attend San Jose State University to major in Business Administration, and hopes one day to take over his father's janitorial company.