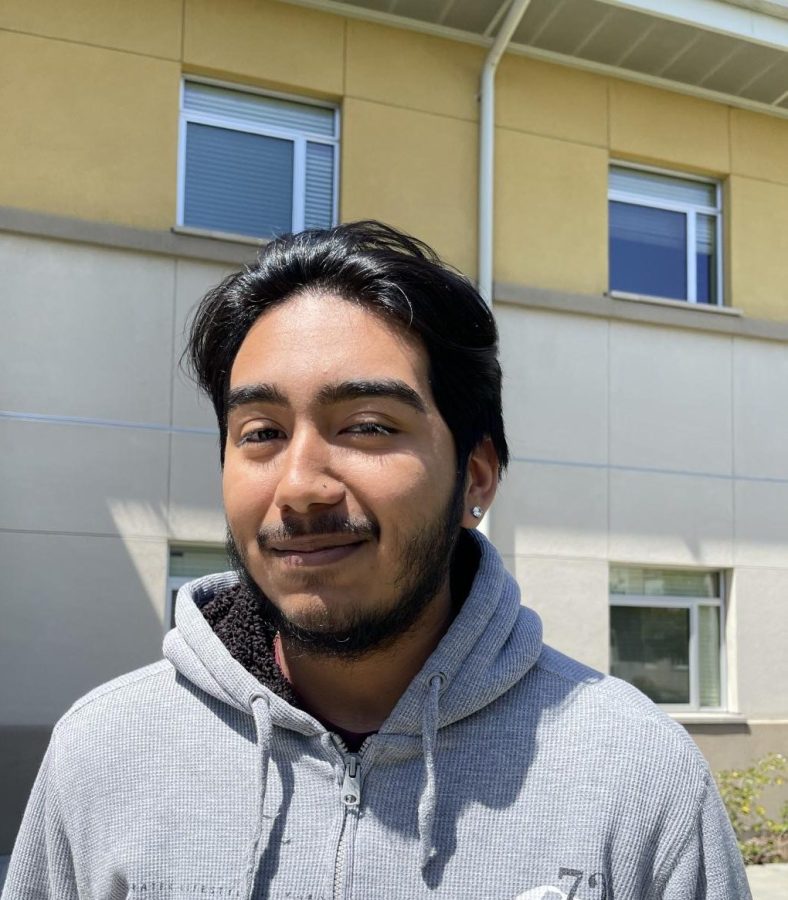 Photo by Betsabeth Cacho Lopez
Keven Florido
When Keven Florido was a sophomore, classes met only on Zoom. The mood was often low, and Keven tried to brighten the day. History and Writing teacher Cal Trembath remembers Keven sending him pictures of penguins.
"This really livened my mood during the gloomy Zoom days," Cal said.
Looking back, Keven's cherishes moments during Summer Bridge and the freshman camping trip for how they gave him and his classmates "that extra push to get to know each other."
His close friend, senior Alexis Martinez, credits school with bringing them closer.
"I remember an activity we had to do in the dorms where Keven really opened up to me and I really opened up to him," Alexis said. "After that we began to get closer and I liked how he was really supportive."
Keven's accomplishments and hobbies come from summer classes and sports. Foothill courses and Photography classes gave Keven new interests and determination. Taking pictures to stay busy, he improved as a landscape photographer. As a freshman, he played soccer, then joined Cross Country and Varsity Volleyball in his junior and senior years.
"I like how sports are fast paced and aggressive," Keven said. "They let me let out pent up energy onto the court."
Living in the dorms, Keven struggled to maintain a social life outside. At times, he felt tired by the workload and worried about the future, but his family's faith in him motivated him.
"My cousin is someone I could always relate to," Keven said. "She and I would talk to each other and she played a big role model to me seeing how she graduated through her hard work."
Keven anticipates "freedom in college and the opportunity to meet new people."
Keven will take that open spirit to University of California, Davis.