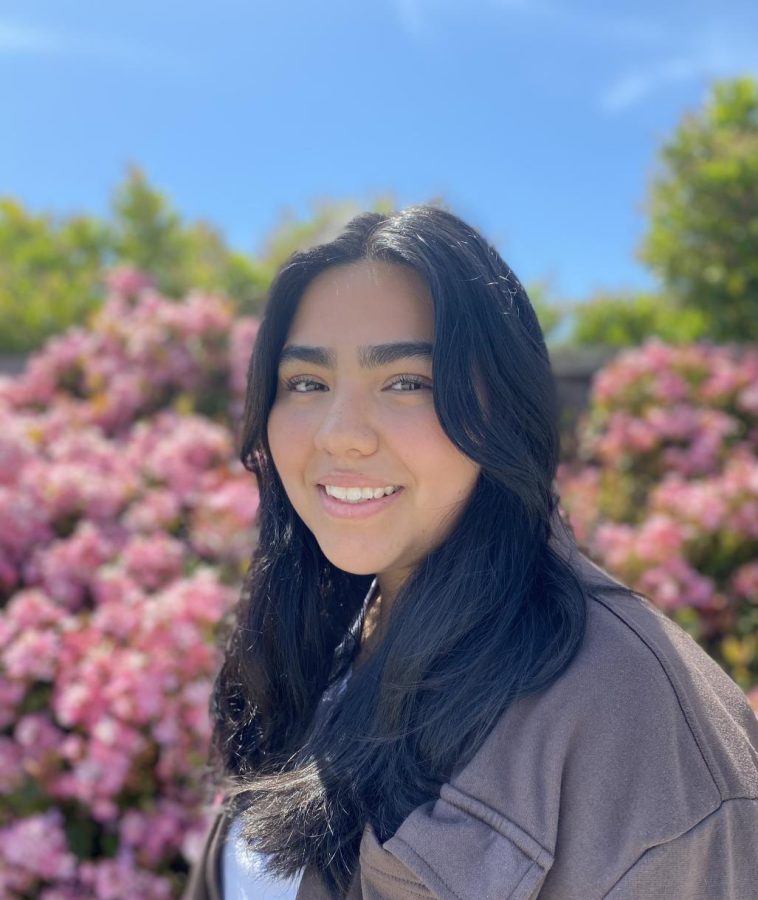 Photo by Rashel Naranjo
Natalie Erazo-Alvarenga
A huge part of Natalie Erazo-Alvarenga's life revolves around her family.  From her father being her Number One supporter and attending all of her soccer games to her baby brother at home, Natalie wants to spend as much time with them as possible these days.
"I have a little brother, and he's growing, so I'm trying to spend as much time with him before I go to college," Natalie said.
Soccer has been an important part of Natalie's life since she joined the team as a junior.  In addition to soccer, Natalie participated in Photography as a freshman and sophomore.
Natalie's SRI adviser, History teacher Jasmine Kelly-Pierce describes Natalie as nice and thoughtful.
She "feels very deeply," Jasmine said.
Senior America Solorzano, one of Natalie's closest friends, said she is a supportive friend and an "easy person to be around."
Natalie said that she has learned many lessons over the past four years. The lesson she plans to carry to college and be sure to remember is, "You don't need to be friends with everyone, and not everyone needs to like you."
Natalie's perseverance and hard work have been evident since her freshman year, but sometimes she found it a struggle to stay motivated. Her freshman and sophomore years were affected by Covid-19. Freshman year was cut short and sophomore year was all on Zoom. It wasn't easy, but Natalie made it through.
Jasmine hopes that college will provide Natalie new opportunities to grow and become stronger.
"My hope for everybody, but especially for Natalie, is that she feels more confident in her ability to be successful," Jasmine said.
Natalie will head to California State University, Chico in the fall, where she is leaning toward majoring in Biology.