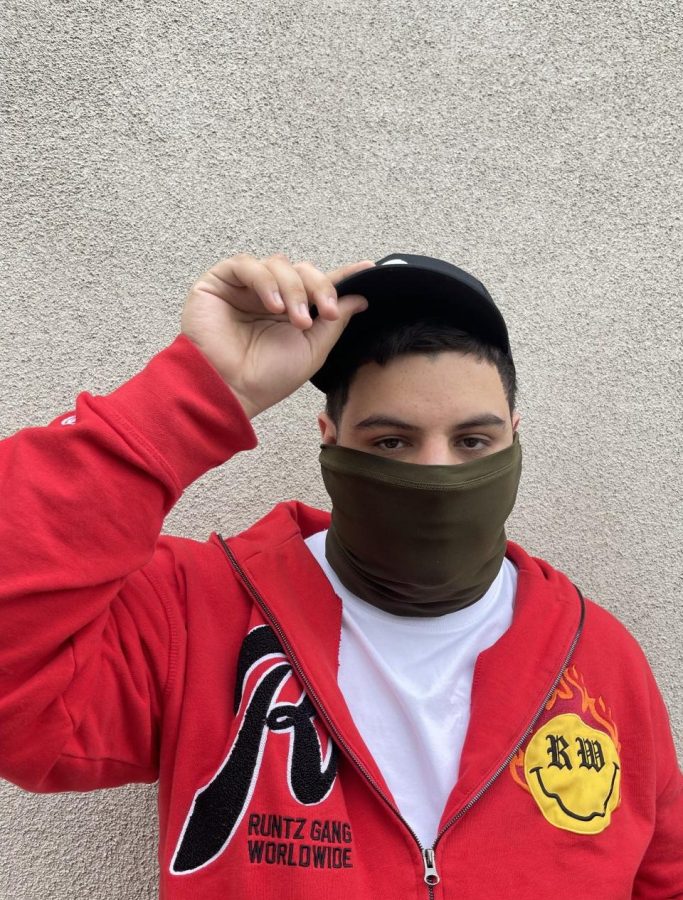 Photo by Betsabeth Cacho Lopez
Sergio Magana
What was your favorite class in high school?
AP Microeconomics with Steve O'Brien. That class was lit, the teacher, he used a different style of teaching, which made me really enjoy that class.
What school and major did you commit to?
San Francisco State University, majoring in Business with a focus in accounting. I work well with numbers and I'm trying to make money.
What's one thing that you are definitely going to take from home to college?
Music, I always bring music, I listen to slappers. Peso Pluma, Feid, Junior H, all of them.
What's one thing that you experienced during high school that you're particularly proud of?
Academic-wise I don't care, it's more social for me, something fun, I value fun.
This past months has been fun, I've been hanging out with my friends, and it's chill.
What are three words to describe you?
Nonchalant, funny, and protective
What elective or extra-curricular was most important to you?
7th period Strength. It's full of Spanish speakers, so you feel more connected. Everyone understands you.
What's your favorite movie or TV show?
Homecoming, All American.
What's your favorite season?
Winter, because of the cold, it's just the vibes, its cold weather, you get to be comfy, it's sick.
Do you want to thank someone especially?
Compa Steve, and Jaya: Thanks for not treating me like a little kid.
Any last words to share with Eastside?
Kick it with the people you have the most fun with and hang out with the people you want to hang out with, not the people you're forced to hang out with.