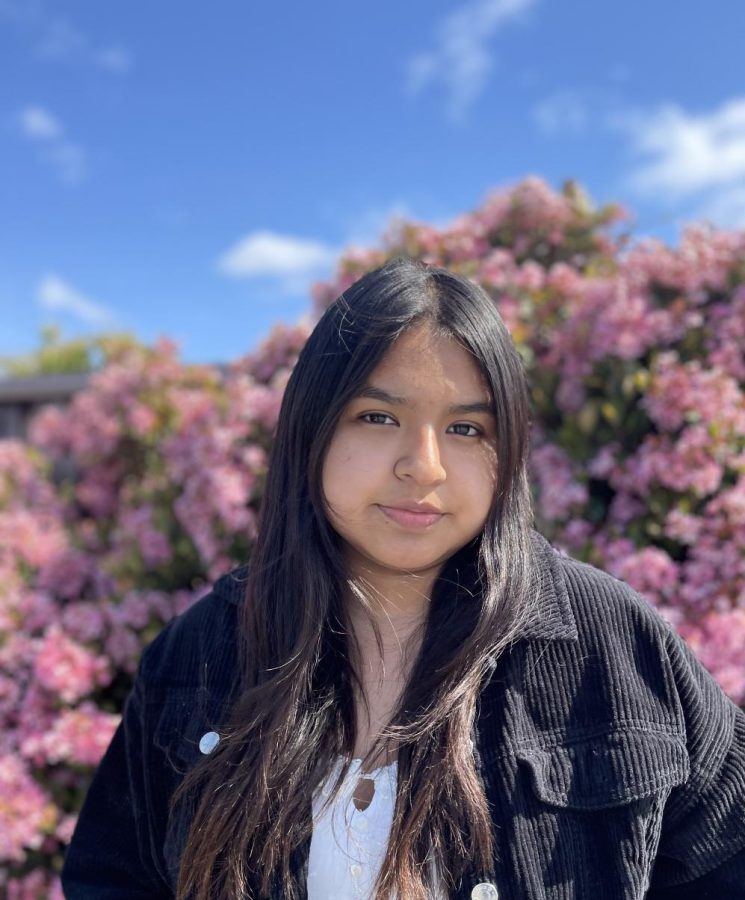 Photo by Betsabeth Cacho-Lopez
Michelle Tiburcio
What was your favorite elective?
Speech and Debate because it allowed me to get out of my comfort zone and put myself out there, especially after the pandemic.
What school did you commit to?
I'm going to Cal Poly SLO, to major in Political Science and minor in Business. Maybe I'll go to business school in the future and get an MBA, or potentially go to law school.
What's one thing that you accomplished that you're proud of?
Being able to multitask and give back to my community. I'm proud of getting into college, and passions like my business and things I like to do outside of school. I'm really big on being able to give back to my community because they have all helped me get to where I am.
What do you like to do outside of school?
I have a small business outside of school, where I sell pastries, sweets, and florals. It's a side hustle I've been doing over the years and it definitely helped set my mind off from academics and gave me an outlet for creativity. @sweetheavenly.treats
Three words that describe you?
Enthusiastic, determined and passionate.
What's your favorite movie or TV show?
"Bridgerton," because of the whole style and European setting. I just like the dresses and aesthetic of it, it's very pleasing.
What's your favorite season?
It would have to be winter because you can layer and go out and it's rainy. It's especially nice in the city and you can be all dressed up outside, nothing like the summer.
Do you want to thank anyone in particular?
Both of my parents because of their hard work, and although these are just the first steps, they have always supported me and motivated me… They always told me to keep going, keep pushing, and told me their jokes.