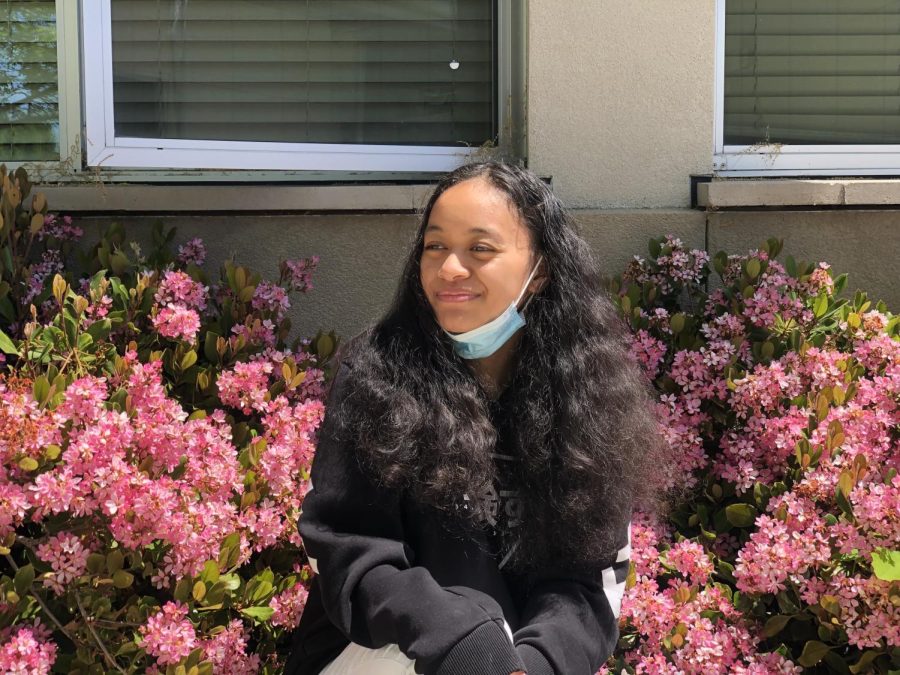 Photo by Jocelyn Urbina
Antilose (Rose) Maafu
What was your favorite class?
Digital illustration because drawing is a big part of my life and I'm able to have that as a creative outlet after school.
What sort of illustrations?
I do a lot of fan work for the media that I'm interested in. But especially the video game Splatoon.
Three words that describe you?
Kind, gentle and alive.
What's one thing that you are definitely going to take from your room to college?
I will definitely bring my sketchbooks. And my traditional clothing like my Tongan skirt, just so it can help me stay close to my culture.
What college did you commit to and what you're majoring in?
I committed to College of San Mateo and I'm excited to major in Film and Broadcasting.
Who would you like to thank that helped you be the person you are today?
I'd like to thank my grandma Mei for being my number one supporter and being there for me through everything. And the amazing friends I met here and the teachers who supported me.