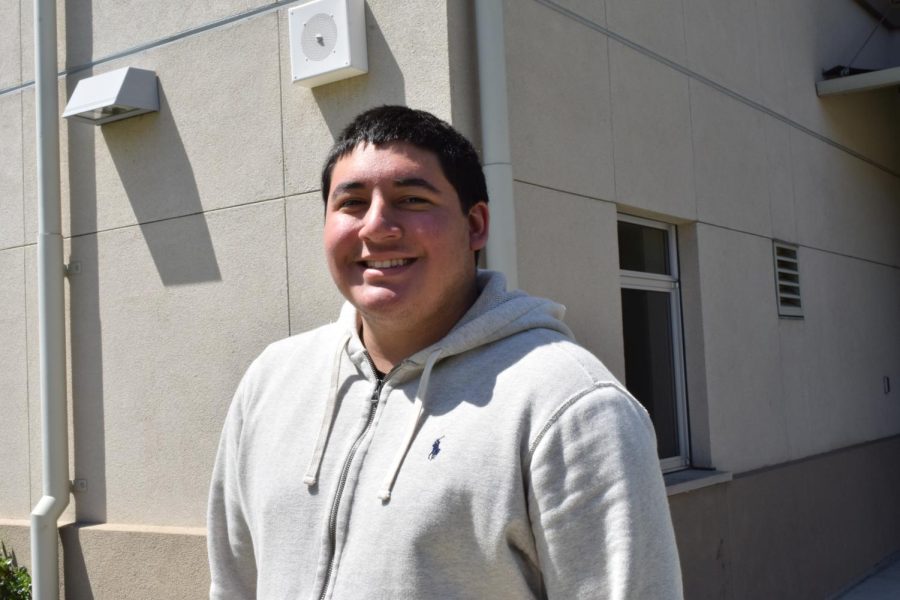 Photo by Rashel Naranjo
Joshua Banos
What was your favorite class?
I really liked CS, but my favorite was Writing for College. It taught me a lot about being a writer.
What school and major did you commit to?
San Jose State, to major in Kinesiology. I want to do rehab and physical therapy. I love sports, and injuries to the body really are interesting, and I like to help people.
What's one thing you are going to take from home to college?
I'll keep it basic — my water bottle. Got to stay hydrated!
What's one thing that you did in high school that you're particularly proud of?
In 2020, I was in the dorms for a couple of months. It was really tough but it was cool. I learned a lot about myself. I learned a lot about how to be independent. And I got closer with a lot of my friends. But it was tough, especially the transition from constantly being with your family to not being with them.
Three words that describe you?
Respectful, determined and confident.
What elective was most important?
Advanced Photography. A lot of my friends are in the class, and we get to go off campus. I learned how to use a darkroom, how to really use a camera and how to edit photos. And also Josh (Smith), he's really cool.
Favorite movie or TV show?
"Breaking Bad". I just enjoy the whole thing.
Favorite season?
Summer, the heat is annoying, but the days feel longer and there's more time to do things.
Do you want to thank someone especially?
Along with my friends, and teachers, I want to thank my mom. She has really stuck with me and continues to push me to be better. And thank you, Helen. Helen always tried to make sure I was on track to be successful.